Understanding the 'Open Market Option'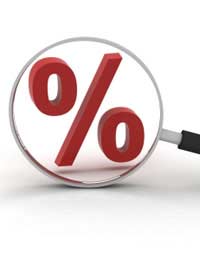 Sometimes financial jargon seems to be designed to confuse people. This is particularly true of the pensions market, where terms such as annuity valuation, SERPS, and defined contribution have been known to bamboozle those approaching retirement.
The Open Market Option
Another term that those approaching retirement need to get used to is the 'Open Market option' or OMO. So what is the open market option and why is it important for those about to withdraw their pension?
In simple terms, the open market option is the right of anyone who has a pension to shop around, getting quotes from different annuity providers who can provide with a good level of income that will fund your lifestyle throughout your retirement.
Taking out an Annuity
An annuity is the government's way of making sure that you don't fritter away your entire pension pot by splashing out on a fast car or a luxury holiday.
Annuities help to provide a stable level of income from an investment that is calculated to last, either for a set period of years or for the remainder of the investors' life.
Once a pension pot has been accrued, an annuity can then be purchased from the pension provider. The pensioner is given a guaranteed level of income in exchange for their pension pot, and this income is usually paid either monthly or quarterly. Sounds simple? Well there is another point to consider, the open market option.
Understanding the Open Market Option
Some soon-to-be-pensions still aren't aware that they can choose who to purchase their annuity from, and most just take the rate offered by the provider who managed their pension fund. People often don't realise that saving for a pension is not the same as actually buying the pension, the two are completely separate.
Pension providers often rely on investor inertia. After all, it's much easier to simply accept the annuity offered by the company managing your pension fund, sign the form and send it back. It will take a little more effort for you to find a better annuity from another company, but it could be well worth your while shopping around for a better deal.
While your pension provider will be the first to offer you a quotation for an annuity, you are under no obligation to take the first offer you receive.
So, if you were expecting a higher level of income than you are quoted, you might be able to find another provider able to offer you a more competitive quotation, and a higher level of income.
Annuity rates tend to vary considerably between different providers, sometimes the rates on offer can be very different depending on the type of annuity you choose.
Pension Size Matters
Some annuity providers may have a pension size threshold and will only accept funds above or below a certain value. If your total pension fund is relatively small you may find that the size restriction will prevent you from using the open market option.
Finding the Best OMO Deals
It is not uncommon for the rates offered by different annuity providers to be different by anything between 10% and 30%, which could make a vast difference to your standard of living during retirement.
You can get a better idea of those companies that pay the highest annuity rates by looking through the money sections in most national newspapers. Alternatively you can contact annuity providers directly or via an Independent Financial Adviser.
You might also like...