Early Retirement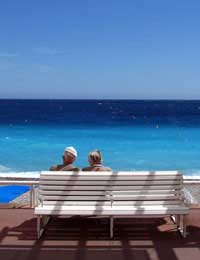 Some people have been working towards it their whole life some people see it as a not too realistic dream, and some people live in hope that their lottery ticket will come in to enable it. Early retirement at 55, 50 or even younger may seem like an achievable goal in the early years of your working life, but as the years roll on and the pension fund does not seem to be as overflowing as you thought, the dream of retiring early may seem to be just that, a dream. But there are ways that you can achieve early retirement if you plan early enough and make some wise investments.
The Three Key Elements
Unless you are lucky enough to have a major windfall or are expecting a very large inheritance then there are three major factors that you will need to consider if you wish to retire earlier than the state pension age. Providing you have given great thought to the three factors and have managed your money wisely then early retirement is an achievable goal.
Management of Your Expenses
A key factor towards early retirement is money management and debt control. Many people live their lives way above their means and become so heavily in debt that they will still be in debt well into their retirement years. It is not uncommon for most families to spend all of their income every month leaving almost no money to be placed into savings.
One of the major expenditures for a large percentage of people is credit card interest. Britain in particular has a huge percentage of people not only living now and paying later, but paying 20% to 30% of their monthly income on credit interest. Credit card payments are a major reason why many people cannot afford to save money every month, so it would be wise to pay these cards and loans off sooner than later. Ideally you should be planning to be completely debt free by your intended retirement age, and the earlier you are able to eliminate these debts that have been accumulating interest the better.
Accumulate Capital
If you have managed to eliminate your debts and have surplus money every month then you should begin to think about ways to invest your money and make it work for you. Pension plans are one of the best ways to build up capital; if your company has a pension plan then you should research and see if the interest rates are favourable against other plans on the market. If you are getting a good return of around 7% on your money then you can easily double your money in around 10 years. Always make sure that your pension schemes are inflation linked and tax protected if possible.
One of the best ways to make your money work for you is property investment. Banks can offer favourable rates on buy to let loans, and buying and renting out a second property either in the UK or abroad should yield excellent profits. As with all investments and property decisions you should thoroughly research where you intend to invest your money and seek advice from a reputable investment advisor if needed.
Paying Low Fees and Commissions
The world is a market place and every one is out to take a slice of your money, if they can. If you are planning on placing your money in investments then you will no doubt use an investment advisor. This advisor will take fees and commissions if he or she is the one who is calling the shots regarding which stocks and shares to invest in. Unfortunately, investing your money in this way has no guaranteed outcome and as the saying goes, stocks can go up as well as down.
Finding the best advisor may also be a hard task; large, reputable companies with a solid reputation may be the best choice but again, there is never any guarantee and you will still have to pay the fees and commissions. So with these types of investments it may be better if you can do the research yourself and bypass the investment advisor, and bypass giving away a chunk of your capital on fees and commissions every year. However, you should only do this if you are comfortable that you can make the right decisions regarding your money. If not, then word of mouth referral from a friend or colleague on an investment advisor they endorse may be your best bet.
Early retirement is not an unobtainable goal; it simply takes careful planning and wise investing. Remember, the more savings you pay into your pension plan the earlier you may be able to retire. Even if you are not considering early retirement you could still have 20 retirement years ahead of you if you leave work at 65. With inflation rising every year the money you put aside may seem a lot now, but it is almost certain that it will not have the same value in 20 or 30 years time.
You might also like...