Finding Alternative Retirement Funding Options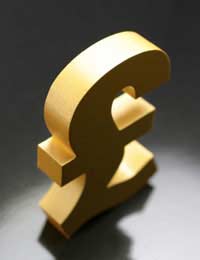 If you don't have a pension, what alternative ways can you help fund your retirement?
Some people have avoided paying into a pension either through circumstances or deliberate choice. Perhaps their employer has never ran its own occupational pension scheme.
Or, perhaps they have heard the horror stories of pension fund frauds, bad investments or low-paying annuities. Some people simply do not feel comfortable with tying up their money for extended periods without having access to it. Some people are also not happy with the concept of their pension money being taxed.
But planning for retirement becomes more important the older you get, and should not be avoided, even if you are reluctant to use a pension to do it. There are alternative ways to plan for your retirement that you can consider instead.
There are a number of different investment vehicles that could be used to fund retirement, and could also reduce your tax liability.
Individual Savings Accounts as Alternatives to Pensions
Depending on your age and personal circumstances, an Individual Savings Account (ISA) can be used to build up a tax-free pensions pot.
You can invest up to £7,200 into an ISA each tax year, in a combination of cash and stocks and shares, although if you intend to use the full ISA allowance you will have to consider investing in higher risk assets such as equities or bonds.
As an example, a 40 year old who invests a cash sum up to the ISA cash limit of £3,600 (payments of £300 a month) could build up tax-free savings of £72,000 by the time they reach the age of 60. This is before you account for the interest earned and accumulated over the twenty-year period.
Unit Trusts and Shares
If you are looking to make your savings go further, and you are willing to take on additional risk over time, then you could also consider investing in unit trusts or open-ended investment schemes (known as OEICS).
Depending on your attitude to risk there are a number of different types of fund you can invest in, which can offer you consistent growth of your savings as well as proving a regular income.
Recent stockmarket uncertainty has dented a lot of investments, but depressed markets often provide new investors with the opportunity to purchase shares in companies at bargain prices. If you are saving over a long period of twenty years or more, then your investment should be able to withstand any short-term volatility and provide a good performance over the long-term.
Premium Bonds
For those who are unwilling to take on any additional risk and are more concerned about protecting their investment than increasing it, premium bonds can be a good alternative way to fund retirement.
Once the darling of UK savers, premium bonds have fallen out of favour over the last few years, because the rate of return was considered less competitive than was available through the stockmarket. However, in this new era of lower returns available on equities, they could be set for a comeback.
Premium bonds are government-based savings that offer the possibility of each saver winning a monthly prize draw. You can start with an investment of £1,000 and can invest a maximum of £30,000.
Once you've invested your money is safe, and you have the chance of winning more. However, there are no guarantees that your winnings will amount to anything like the interest rates available through other savings accounts or investment schemes.
Property
For those approaching retirement but unwilling to put money into a pension, property has traditionally been the alternative asset class of choice. However, the credit crunch has prompted a sharp fall in property values, and negative equity is back as one of the chief concerns of property owners and investors.
That said, the recent correction in house price could mean that if you are saving over the long term, property as an investment to fund retirement could be more affordable than it has been in the last ten years.
If you are looking to save for retirement, but you don't want to go down the route of a pension, think about your attitude towards risk and the length of time until you plan to retire. There are several alternative options available to pensions and, as long as you plan for your retirement appropriately you can enjoy a comfortable old age.
You might also like...