Annuities: What Are the Alternatives?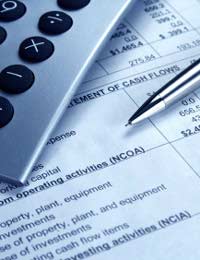 Over the years, annuities have gotten a bad press. They were originally intended as a safety measure to prevent people reaching retirement age from blowing their entire pension and having nothing left to live on.
However, the design of the basic annuity was inflexible and left many people unhappy with the rate they received on retirement.
Standard Annuities
Before April 2006, annuity options were limited. You were legally obliged to purchase a basic annuity on your pension before reaching your 75th birthday.
With a standard annuity you are expected to trade-in your pension, in exchange for a payment (which you pay tax on) that you will continue to receive every year until you die. You can also choose to take a lump sum in the form of a cash payment once you retire.
The annual annuity payment you stand to receive will depend on a number of different facts. First, it will depend on the amount of pension you have accumulated over the years.
The annuity will also depend on the annuity rate that the pension pot manager is prepared to pay at the time you request the annuity.
Unfortunately, annuity rates have been falling for many years, as a result of poor stockmarket performance and weaker returns from pension fund investments.
Your annuity is also calculated on how long you are expected to live. The rate will take into account whether you are a smoker, your medical history, even whether you are male or female. The longer you are expected to live, the less you can expect to receive each year from your annuity.
Changes to Help Improve the Annuity System
Since 2006, the annuity market has widened considerably, with a number of alternatives now available, each with their own benefits and drawbacks.
Making the wrong annuity choice can be costly, because any decision you make is binding and cannot be changed at a later date. Once you accept an annuity and sign the forms, the decision has been made.
Secured Income
In April 2006, pension regulation was changed to enable those approaching retirement – or in retirement up to the age of 75 - to use their pension pot to 'draw down' a taxed, secured income.
This meant that pensioners were entitled to take some money out of their pension pot every year and use this money to live on instead of purchasing an annuity. The benefit of this was that pensioners could now vary the amount they chose to draw down in order to suit their changing circumstances.
Of course, as with standard annuities, pensioners choosing to draw down their pension pot are not allowed to withdraw all their money at once!
After reaching the age of 75, pensioners can then purchase a similar product to an annuity, known as an 'Alternative Secured Income, which will continue to pay an annual amount depending on what's left in the pension pot.
Other Types of Annuity
The are two other types of annuity to be aware of. Limited Period Annuities are short-term annuity agreements (usually lasting for a period of five years). Once the limited period has ended the pensioner has the option to purchase another limited period annuity, or may decide to take up a standard annuity that will continue until their death.
Value-Protected Annuities have been created to return money to the pensioner's family. They will pay a lower level of income to the pensioner while they are alive, but unlike other annuities they will pay the remainder back to the pensioner's heirs upon their death.
The Cash Alternative
Finally, anyone with a pension pot of less than £15,000 is now allowed to withdraw their pension as cash, and will not be required to take out any type of annuity. However, only 25% of the pension pot amount can be withdrawn tax-free, the remainder will be taxable.
You might also like...