Bank Loans for the Retired-What You Should Consider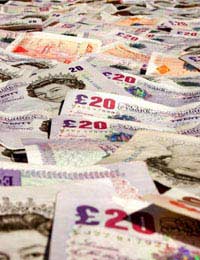 In the past banks have been known to be less than understanding when it comes to bank loans for the retired or retired people applying for credit cards. But with banks vying with each other for customers and the increased spending power of the elderly there should not be discrimination when retired people apply for bank loans or credit.
Loan Criteria
As with anyone applying for a loan the major criteria a bank looks at are income levels and credit records. When a retired person applies for a bank loan these rules should be no different than an employed person applying. It is more likely that a retired person will have a long-standing relationship with the bank they are applying to, and many retired people may have investments, a mortgage, and savings with that bank.
Retired people may also already have credit cards with their bank and have good repayment timescales, which will be reflected by their credit scores. These factors will all be used by the bank when a retired person is looking to borrow a sum of money, along with the amount of money they are looking to borrow and the timescale for repayments.
Loan Approval Requirements
Documentation needed when a retired person applies for a loan will differ from an employed person. When a younger employed person applies they usually need to present copies of bank statements and proof of regular income such as pay cheques or tax returns. For retired people proof of income documentation will take the form of copies of pension or retirement income details. Some banks may be willing to fund loans with just a state pension as a guarantee but these loans will no doubt have higher interest charges.
In themselves banks are not too concerned with employment details, they are more concerned with your level of income and length of time you will be receiving this income. Some retired people who have invested wisely and built up a substantial level of annual income may have more money coming in than a fully employed person; if this is true in your case there is no reason why a bank will not lend you money.
Property Use
Bank loans for retired people can also take into account your home. If you own your own home or are paying a mortgage then you will be able to use this as security when applying for a bank loan. Remember, if you are using your home as collateral then the bank may have the right to repossess and sell your home if you default on repayment terms. This rule is not specific to bank loans for the retired who use their home as a guarantee but for any member of the public.
Length of Loan
The main problem that retired people may face when applying for bank loans will be the repayment lengths. Depending on the age of the person applying a repayment length of around five years should not be a problem. But if the loan is for a large amount such as a home loan then the bank will look at how long it will take to repay. A younger person who sets up a large loan with a 20 year repayment length will be looked on more favourably than a retired person. The bank may set higher interest and insurance rates for the retired, and they may also insist that a guarantor co-signs the loan.
Comparing Lenders
It is in your best interest when applying for a bank loan to shop around and do your research. If you have a good relationship with your own bank then this should be your first port of call; they may be more understanding. Daytime television is full of advertisements specifically aimed at loans for retired people and you should be wary. Many of these advertisements are aimed at people who have no where else to turn when it comes to loans and credit. Make no mistake the interest on these loans will be high and they will usually want to use your home as collateral.
If you have a reasonable source of guaranteed income, low debts, and a good credit record then there should be no reason why you will be refused a loan or credit on the grounds that you are retired. Check with your bank regarding their own policy on bank loans for the retired. They may be able to tailor a loan specifically to your needs along with a repayment schedule and interest rates that are the same if not similar to any other person applying for a loan.
You might also like...
Call me regarding personal loan for my father, he is retired from state government getting pension around 24k , contact no :9176606621
Karthik
- 5-Apr-19 @ 5:10 PM
Awesome post! The information shared on bank loans for retired is nice explanation, thanks for sharing. If looking for loan in UK, We Fleet Quid provides loans for Bad Credit, Unsecured Loan, Title loan, Payday loan, Personal loan etc with instant loan approval.
michelc
- 6-Oct-18 @ 11:00 AM
I have found two companies who give loans to such and my wife and I at ages of 78 74 with good pensions with points well at the top of my Equifax but find if they do not use Equifax some other company they are dealing with knocks me back I contacted EQUIFAX they told me to reapply but I never yesterday got a reply from the loan company I think this makes your good records of no use.
frosty
- 28-Feb-18 @ 11:58 AM
I want to borrow for my son in wedding in France and pls use by text messagenot call !! I'm cos I'm deaf
Wild David hickup
- 19-Mar-17 @ 4:56 PM
Is it possible to get a small loan for 500 $today or tomorrow
victory
- 15-Feb-17 @ 12:57 PM
M looking for Personal as M retired.
Rahim Shaikh
- 25-May-16 @ 12:58 PM