Planning Ahead Financially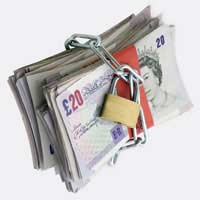 It's often described as the longest holiday you will ever take but, unlike most holidays, planning ahead financially for your retirement should be a well thought out process. Early retirement, working after retirement age, pensions, investments and tax, savings and debts and health related issues should all be considerations in your retirement plan.
When to Start Planning Your Retirement
If you are looking to enjoy your later years with a reasonable level of income then it is never too early to start planning ahead financially. People are now living longer than ever before, and the amount of retirement years has lengthened as a reflection of this. Most people who do retire at 65 can now usually expect around 20 retirement years, if you are planning to retire in your fifties then retirement time will of course be even longer.
Most people dream of retirement years spent travelling the world, plenty of leisure activities or even living abroad, but if you have not properly thought out your financial retirement plan then the reality may not be quite as you had dreamed. It is never too early when it comes to planning ahead financially for your retirement, and how earlier you plan to retire may well be dependant on how early you have been planning ahead.
Adequate Funding
For most people, enjoyable retirement years will no doubt be effected by financial concerns. Ensuring you have a reasonable standard of income once you have stopped working is a key factor to achieving a happy retirement, and this may only happen if you have spent many years paying into a pension fund and making the right financial choices. One major consideration will be how much money is going towards your retirement years.
As an example, imagine you have around £50,000 in your pension fund, which has to be spread over 30 retirement years; the total figure you will receive each year will only be around £2000, and that figure is taking into account inflation factors. The figure of £2000 per year does not seem much, and it is a fact that nearly 40% of people hit retirement age with only £10,000 in their pension funds. A state pension will not go all that far in making up an adequate annual income, so planning well in advance is the wisest option.
Factors to Take into Account
It is unlikely that you can make set in stone plans for every financial factor that will effect your retirement, but there are few key issues that you can take into account, which will have a bearing on your finances in your retirement years. These issues can include:-
The number of years and amount you have been paying into a pension fund
The age that you wish to retire at
If you are planning to work past retirement age
Whether or not you are debt free at retirement age
The amount of mortgage you have left at retirement age
The amount of savings and investments you have
Benefits you may be entitled to when you retire
Taxation issues
These are some of the main considerations when making your retirement plans and there will always be some unforeseen issues that cannot be planned for such as redundancy or ill-health. You may be planning to live abroad when you retire and this will bring its own considerations, and most people will want to factor in leaving money to their children, or reaching retirement age and still having dependants to provide for.
Planning your retirement need not be a time consuming or scary process; there are plenty of professional advisories who can help with this matter. If you have been in long term employment or are just starting a permanent job then you should always find out your rights regarding company pension plans and investment schemes.
If you start planning ahead financially for your retirement as early as possible then your twilight years can be free from money worries, leaving you to concentrate on making the most of your newfound free time.
You might also like...