How to Start Your Own Investment Club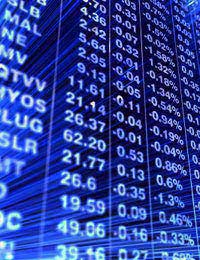 Ever fancied taking on the investment professionals at their own game? Increasing numbers of older investors are shunning equity funds and investing in the stock market directly through investment clubs. So how do investment clubs work and what do you need to know before starting up your own club?
Why Start an Investment Club?
Many people find themselves in a bit of a dilemma when it comes to investing. There are thousands of companies listed on the UK stock market alone, and finding the best ones to invest in takes a lot of time, research and money.
That's why most people pay fund managers to do the hard work on their behalf. However, the performance of even the most highly rated funds can be mixed. Fund managers have good years and bad years.
To make matters worse, fund management companies charge large fees to run your money for you, so chances are that whatever returns you get, some of them will be handed back to the fund manager in performance fees.
The Perils of Going it Alone
So if an investment fund isn't to your liking, what are the alternatives? You could always just invest in companies yourself. The problem with this approach, however, is that you will need a lot of resources, or in other words money, to make this a cost-effective strategy, especially if you are aiming to create a well-diversified portfolio consisting of a variety of different shares from companies in different sectors. That's why investment clubs are proving so popular.
The Benefits of Being in a Club
Investment clubs enable their members to pool their resources and generate better returns from the stock market. All you need is a few like-minded people, perhaps family members, friends, neighbours or work colleagues who are willing to share their investment ideas and put their money where their mouths are.
How to Get Started
First, you'll need to pool your resources. If, for example, you have a club consisting of ten people, then we would suggest putting at least £1,000 into each company in which you choose to invest. With each club member only paying £100 the risk is minimal and each of you will only be paying a tenth of the transaction charges associated with buying shares.
A club can also share the workload when it comes to company research and, perhaps more importantly, you can share your thoughts and opinions on different companies before you decide to invest. This is a far more level-headed approach to investing instead of simply making quick decisions based on instinct or in order to make a quick profit.
Make your Club Official
If you want to make your club official – to protect the rights of each member – you should register your club as a legal entity with HM Revenue & Customs. Bear in mind that the club itself will not be liable for taxation on any profits you make, although each club member will be individually taxed on capital gains as they would be with any other equity investment.
Further Advice and Information
If you are interested in forming your own club, you can gain more information through the Proshare website (www.proshareclubs.co.uk), which publishes monthly email newsletters and offers online research resources.
You might also like...