Life Insurance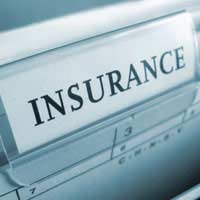 In its most basic terms life insurance is a policy that you take out and pay for, usually monthly or annually, which financially protects you in the event of death. This means that when you die a lump sum will usually be paid out by the company to provide for mortgages, debts and funeral expenses. However, there are so many different types of life insurance policies that it will be wise to fully discuss your needs with an insurance advisor in order that a policy can be tailored to your exact needs.
Why you Need Life Insurance
Life insurance will come into effect when you die so that your beneficiaries such as your spouse or children are not left with any of your financial outgoings such as debts and mortgages. How much you are willing to spend on your life insurance policy is up to you, but the higher the amount of premium paid over a greater amount of time will result in a larger lump sum paid out in the event of your death.
Greater Risks to Insurers
There are a number of factors that will make you seem a higher risk to insurers and these will usually be health related; anything that means you might make a claim on your policy. Greater risks for insurers will include the following:-
Smokers
People with a bad medical history
People with hazardous occupations
Age
Medical insurers will use all of this information, including your height, weight, sex and lifestyle. The older you are will also make the premium you pay towards your life insurance higher.
Calculating the Amount of Insurance
When calculating the amount of insurance you need, a minimum should really be your largest debt, which will no doubt be your mortgage; make sure the policy payout is enough to cover that debt. Extra cover may be worked out on your annual income; some people use three times their average income as a guide to how much they will need as cover in the event of death.
Shopping around and comparing quotes, amounts of premiums, types of cover, and the lump sum pay out, will be useful in figuring out how much you can pay into a policy. There are numerous places you can now buy life insurance; banks, on the internet, specialised life insurance companies and even the post office will all provide free quotes and information on life insurance.
Insurance Needs in Retirement
If you have reached retirement age debt free and with your mortgage paid off it is still wise to keep your life insurance policy. One reason for keeping your policy once you are in retirement will be to make sure your spouse is taken care of financially after your death. A situation may also occur where you suffer a long term illness or need long term care; life insurance policies can include the payout of a sum of your death benefits if illness does strike.
Other reasons for maintaining your life insurance policy when you reach retirement are that you have an instant estate with an inheritance for your family and loved ones. Your designated beneficiaries will be sent your requested amount by cheque within weeks of your death, and this can be kept separate from the designations stated in your will.
Common Life Insurance Policies
Life insurance agents offer a wide range of policies that can cover every possibility. In the end, the type of cover and amount of premium you pay will be your decision.
Term Assurance
A basic policy that in return of a premium pays a lump sum if you die before a certain agreed date. These policies are low in price and if the person does not die before the agreed date then the policy simply lapses and no payout is made. Term assurance policies will usually pay specific amounts that will cover mortgage payments and financial help to the deceased's family.
Endowment Policies
Another popular investment policy that in return for regular premiums will pay out a lump sum when the endowment ends. There will usually also be a cover in the policy that covers a lump sum payout when the policy holder dies.
Whole of Life Policies
This policy is usually more expensive as it covers the whole of the insured person's life and a lump sum will be paid on death or the amount of the invested money, whichever is higher.
Along with the above three policies there are also life insurance policies that can be linked with investments in order that the person whose policy it is can benefit from these investments at a later date in the form of bonuses and profits.
Life insurance policies should take a great deal of though and consideration; you may be investing a significant percentage of your annual income and you should make the right choice. Always get the best financial advice that you can before signing to any policy.
You might also like...