Assessing Your Assets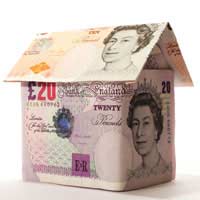 For many people retirement is a time to take stock of their life and assess their overall gains, not just in terms of family and friends but also material worth. Retirement will be one of the times in your life when your material possessions, savings and investments will be very important, and with no regular salary to rely on this will be the perfect time to begin assessing your assets. Without realising it you could have assets outside of your regular pensions or investment plans.
Taking Stock
One of the biggest assets towards funding your retirement will no doubt be your property. The home you own could very well be the most valuable item you possess, unless you have a Jackson Pollock painting hidden in the attic. Your house can be used as security for future loans and credit if needed, and the higher the equity on your home, the more you may be able to borrow.
There are also ways to maximise profit from your home such as renting out a spare room if you have one. You may not be too keen on the idea of renting out one of your rooms, but it can bring in extra income of up to anything around £80 a week depending on what area of the country you live in. That's a yearly total of £4160 added on to your income, not to be sniffed at. There may be tax to pay on this income and you may need permission from your mortgage lender if you are considering renting out a room.
Business Assets
If you are a business owner then your business will of course be another of your biggest assets to funding your retirement. You may be considering selling your business, which may bring you a nice lump sum with which you could either invest elsewhere or keep as savings. If you are planning to pass on your business to a dependant then you should consult the section on inheritance tax, and take into account the seven year exemption rule.
No matter how small your business is you should consider its market worth. Any business that generates a regular source of income, even a small online trading business that has a regular client list, will be worth putting on the market instead of just closing down.
Other Goods
Anything that you have bought or acquired over the years is seen as an asset by the state as long as the overall total value comes to £300,000. Anything £300,000 or over will be seen as taxable by the state at a 40% rate, so you may want to consider totalling up all of your goods and finding out the true value. It would be a shame to have amassed a nice nest egg and paid off your mortgage, only for the taxman to come along and whip 40% from the final sale price.
Identify all Potential Sources of Income
When assessing your assets for retirement, don't forget to factor in all your insurance policies, pensions, investments, benefits and the equity on your home; this is a good way of seeing how much cash can be generated for your retirement.
On retirement you may be tempted to convert all of your investment policies to low-risk policies but a move like that may leave you at risk from inflation and the purchasing power of the pound. If you can, seek financial advice from a reputable advisor before deciding on converting investment portfolios.
The Checklist
A good way to review your assets and your retirement funds is to sit down and work out how much you will possibly need to fund your lifestyle during retirement. Then review all of your investments and savings, and consider which are working in terms of generating income and which are not.
Also calculate how much you can plan to comfortably withdraw each year before touching your investment portfolio funds if you have any. It is also crucial that make your decisions on your inheritance and estate plans; work out how to make the most of your money and assets without leaving a percentage to the taxman.
Everyone will have a different level of incomings and outgoings when they retire. The goals and ambitions you have for your retirement may rest solely on how much financial security and income you have throughout your retirement years. It is wise to begin assessing your assets and making plans for them at least a few years, if not more, before you retire.
You might also like...