Health Insurance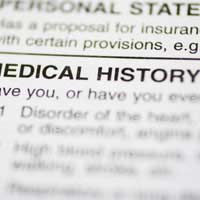 Health insurance is a policy that you buy usually by paying monthly premiums that will cover the medical costs should you fall ill. Many people are now buying private health insurance due to the long waiting lists in NHS hospitals, and if they have to go into hospital for any form of illness or injury then they can be treated immediately in a private hospital. Facilities in private medical hospitals are usually better than NHS hospitals but with private health insurance policies you only get what you pay for.
What is covered by Health Insurance?
Basically the type of cover you receive will depend on the amount of premium you are paying. Depending on the amount of premium health insurance can cover any or all of the following:-
Specialist treatment
Critical illness
Payment if long term sick from work
Help with long-term care
Dentistry
Eye treatment including glasses
Nursing care
Out patient treatments
Why Pay for Health Insurance
Apart from the fact you can receive first class medical care where and when you need it. There are a number of possibilities and benefits to setting up a health insurance policy, but again, the level of insurance is dependant on the amount of premium you are paying.
Critical Health Insurance
Major illnesses can hit anybody, at anytime, and at any age. A number of people will take out health insurance policies to ensure that any form of medical treatment needed does not eat into their income. If for example you take out a critical illness policy and you are then diagnosed with an illness such as cancer or heart disease, the insurance company will pay out a lump sum, but only after a survival period of time has passed.
Permanent Health Insurance
Permanent health insurance can be taken out in the event of long term sickness or injury that leaves the patient unable to work and to earn money. Illness is a worrying enough time without having to stress over how the bills are paid, and this is mainly where permanent health insurance kicks in. Different insurance companies will have their own policies and you should work out with an advisor the one best suited to your needs and budget.
Retirement and Health insurance
Many retired people buy health insurance policies for the reasons above, but insurance policies can also take into account the possibility of long term care. With long term care facilities becoming more limited in numbers, and with life expectancy rising, the cost is becoming more and more prohibitive.
Health insurance policies can take into account the need for long term care in the future, and this type of policy can contribute extra funding towards long term care. It is a fact that around 40,000 homes a year are sold by their owners to pay for long term medical care costs, leaving little or no inheritance for dependants. This is one of the major reasons that people will pay high premiums for this type of cover.
Retirement and Health insurance Costs
Private health insurance is not cheap, and insurers will take into account the age and medical history of the person to be insured. One thing is certain, the older you get the higher the health insurance premiums will be.
However, many health insurance companies are taking into account the fact that people are living longer and healthier than ever before. People are generally taking better care of their health and their general lifestyles regarding smoking, drinking and exercise. Many health insurance plans for the over 50s are now reflecting this in the cost, but you should always shop around and obtain the best quote you can for your specific needs.
Health insurance is a costly option but some people simply regard it is as necessary top up option to the NHS. If you are in the position where you have not yet retired and have a health insurance plan with your employment company, it may be wise to see if you can upgrade the option to carry on the policy into retirement, or find out if this option is already included.
You might also like...