Managing Your Cash During Retirement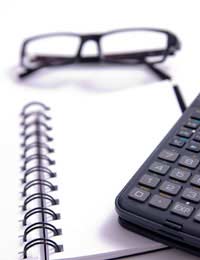 For many people facing retirement, the nightmare scenario is that they live long enough to outlast their savings. If you want to manage your cash successfully during retirement, here are some useful tips.
Creating a Budget
Retiring on a lower income will almost certainly mean that your money will be stretched. By creating a budget you will be able to make sure you know precisely what money is coming in and what is going out.
You can work out your total income and expenses, and you'll get an idea of where your money goes, and more importantly, where you could make changes.
Once you have worked out your budget, you should have a better idea of the money you will need to fund your retirement. Most financial experts say that people in retirement usually need between 75% and 80 of their pre-retirement income to maintain a comfortable lifestyle.
Work Out Your Financial Goals
Once you have determined your budget, think about how you want to live your life during your retirement years.
For many people retirement is the opportunity to do those things they always wished they could but simply couldn't while they had work and other commitments. For other people, retirement is all about taking a well-earned rest and enjoying time to relax.
However you want to spend your retirement, think about the cost implications and try to establish how much it will cost to achieve your goals.
Making the Most of your Savings
With interest rates now at record lows, there are lots of different savings accounts in the market today, all offering different interest rates and with varying notice periods for when you can access your cash.
No matter how much you have set aside in savings, you should make sure that you are making the most of your ISA allowance. You can invest up to a maximum of £7,200 each year in an ISA, and the income you receive on your invest is tax-free.
Wherever you decide to invest, check the interest rate that you are receiving on your savings. You may find that you can earn a higher rate of interest on your money elsewhere.
Keep an Eye on Your Investments
If you are relying on your investments for an income, then you should remember that recent stockmarket volatility could see the level of income you earn drastically reduced. You might think about switching your investment to one which offers a more consistent level of income, for example, changing from an equity income fund to a corporate bond or government bond fund.
These so-called 'fixed income investments' are usually more cautiously managed and offer a lower level of return. However, in a period of particularly volatile stockmarkets, this might be a change well worth making.
Trace old Savings, Investments and Pensions
You might be surprised at how many old bank accounts and investments are simply forgotten about and left dormant over the years. This is easily done if you have lost records in a fire or moved home and forgotten to tell a company of your new address.
Some organisations offer a free or fixed-fee service to track down old accounts.
Continuing to Work After you Retire
Many pensioners look to take on a part time job when they retire. If you do, make sure that you find out how much you will be earning, and more importantly, how much you will be taxed and whether this will affect your level of benefits (such as Pension Credit).
Releasing Equity from Your HomeMany people in retirement are tempted by the idea of equity release, which enables them to convert some of the value of their home into a monthly income or a lump sum. This type of scheme can be helpful, but is not for everyone. Always take professional advice before making any equity release agreement.
Retirement can be a difficult time, as you learn to adjust to living on a reduced income. However, with a bit of forward planning and by setting out clear objectives, you can take steps to making your retirement a more comfortable one.
You might also like...