Pension Choices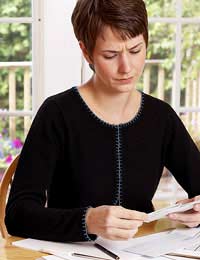 Pension choices are no longer what they used to be. Whereas once people could be certain of a job for life and the pension that went along with it, this is now no longer the case. Today, people change jobs a number of times during their lives, become self employed, take career breaks, and decide to take a few years out and study for a degree. This type of employment uncertainty means that pension choices need to have the flexibility to meet the needs of the many changes during a person's lifetime.
Relying on a State Pension
It is not a good idea to simply think you can live comfortably through your retirement on a state pension alone. State pensions are tiny in comparison to the income you would have received while you were working. Over the years the value of the state pension has decreased due to the fact that it is not linked to income inflation but to price inflation.
The Need for a Pension
Whether you own your own business or are employed by someone else you need to start considering your pension choices as soon as possible. This means that if you do have some form of pension plan, start seriously thinking about one now. Your pension plan, investments, and savings will be the only income you have to see you through your retirement years.
You will probably be facing around two decades of retirement and that is long time without an adequate income to live on. Think how much easier life will be over those 20 years if you have enough money to meet all of your living expenses. Think what those 20 years will be like if you simply have to make ends meet on a state pension. Your pension choices will determine your comfort in your later years, and thinking about your pension when you are in your forties or fifties will not leave you much time to save for the future.
If you are an Employee
If you work for a company then ask about their occupational pension schemes. Even if you are not intending to stay at your present employment for a great length of time, you can start off your pension plan and take it with you throughout your career. Employers will normally contribute towards your pension and may also pay the administration costs. If you are setting up your own personal pension plan you will have to pay administration costs yourself.
Occupational pensions are often offered as benefits to the employee and there are a lot of advantages to be gained such as life insurance, tax relief and free investment advice.
Self Employed
Again, if you have not thought about your pension choices then start as soon as possible. Do not think of your business as your pension choice; you may lose the business or have to cease trading, or you may find you cannot sell your business. There are many tax advantages to personal pensions and investments for the business owner. If you consult your financial advisor he or she will be able to outline all of the tax relief and benefits you can receive.
If you are not Working
Even if you are not working or paying tax you can still contribute towards a pension plan and receive tax relief. Stakeholder pension plans are very flexible and only require minimum contributions of around £20. Annual maintenance fees are capped and you can pay into the plan when you want, meaning that you can take a break, increase, or decrease the payments as you please. The flexibility of a stakeholder plan is excellent for those who change jobs frequently.
There are a wide range of pension choices available and there will be one to suit your lifestyle. Pension plans and investment policies can be bought from banks, building societies, financial advisors, and you can even go online and set one up in a matter of minutes. Taking the time to set up your pension plan may be the best financial move you will ever make for your future.
You might also like...