Pension Companies Forcing Thousands Into an Impoverished Retirement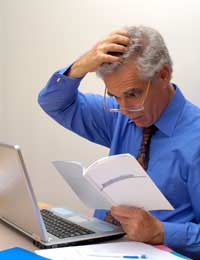 Britain's pensions industry has not covered itself in glory over the years. Poor investment performance, annuity rates that fluctuate wildly from year to year and several pension mis-selling scandals have all helped to damage the reputation of pensions, and encouraged many people to stop saving into pensions altogether.
Now it has been revealed that British pension companies charge some of the highest pension fund management fees in Europe.
The Poor Man of Europe?
In fact, pension charges have rocketed in recent years, with many charging quadruple the amount paid by pension investors in countries such as Denmark, Spain and Holland.
These charges have been resulting in British pension investors losing many thousands of pounds in charges over the course of their pension lifetime. Pension companies like to insist that their charges are pretty standard, and that 1.5 percent of a pension's total value that they take as their annual management charge (AMC) is considered the norm in the UK.
The pension companies are less keen on explaining to investors how damaging this charge can be over time.
Hefty Charges
A recent report published by the Royal Society for the Encouragement of Arts, Manufactures and Commerce revealed that over the life of a personal pension, taken as 25 years, an AMC of 1.5 percent will mean that an eye-watering 38 percent of the investment's income will be handed over to the pension company.
These charges can have a massive impact on a pensioner's income when they look to retire. Here's an example. A person who saves £1,000 a year for 25 years until they retire at 65 could receive a return of their investment of 6 percent a year.
Before fees are taken into account, this level of savings would have meant the pensioner would be able to retire with an annual retirement income of £16,080.If, however, fees are factored in, then they will have to retire with an annual income of just £9,900.
Quite a significant reduction, and a real worry for those pensioners who haven't been able to afford higher levels of pension contributions over the years. Much of their savings will be gobbled up by the fees paid for the product. Many could face an impoverished retirement as a result.
It's not the same in other countries, however. In Denmark, for example its largest pension company ATP charges just 0.25 for its AMC.
ATP claims that it is able to offer such competitive management charges by effectively 'pooling' together lots of different investment pots, from company pension schemes as well as individual savers.
The good news for UK investors is that ATP plans on launching pension products in the UK later in the year.
But what can investors who wish to avoid paying high annual management charges do?
Well those who pay relatively small amounts into their pension each year should take a look at 'stakeholder pensions', Launched in the 1990s, these pensions are less sophisticated than more expensive offerings. But what they lack in sophistication they make up for in costs.
Because they were championed by the Government they are more tightly regulated. This means that pension companies who offer stakeholder pensioners cannot charge an AMC of more than 1.5 percent in the first decade, and cannot charge more than 1.0 percent for the remainder of the pension's life-span.
The stakeholder market is, however, a highly competitive one, so many firms actually charge an AMC closer to 0.8 percent.
Self Invested Personal Pensions
For those investors with more sizeable savings to put away, a self invested personal pension, or SIPP, may be the better option.
With a SIPP, the investor is able to choose the investments they want, meaning that they could include low cost exchange traded funds stocks and shares or even commercial property as an investment.
Many SIPPs offer quite low management fees, that's be because they are simply pooling the investments on your behalf, rather than actively investing them the way a pension company would.
People willing to do their own online research can find themselves saving money. If you think that your pension provider is charging exorbitantly high fees, and if the performance of your pension doesn't seem to justify the charges, then act fast.
The longer you wait the greater the long-term damage you could be doing to your pension at retirement.
You might also like...