Why the CBI is Pushing for a Delay on Enforced Retirement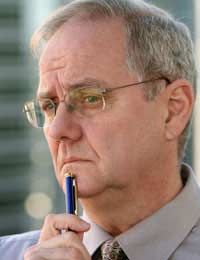 Plans from the coalition Government that could see the default retirement aged scrapped have been severely criticised by the Confederation for British Industry (CBI).
The CBI is the UK's leading employment organisation, representing both employee and company rights.
It believes that Government current plans to implement changes to the default retirement age need to be delayed and given time to be reviewed and considered more thoroughly.
What Are the Government's Plans?
Because of the Government's efforts aimed at reducing its budget deficit, they have been looking particularly hard at how they can trim down their pension payment requirements.
One of the easiest ways for them to do this is to look at doing away with enforced retirement currently set at age 65.
Once an employee reaches the age of 65 a company has the right to terminate their employment.
Of course, once the legal obligation enter retirement disappears, the Government hopes that it will see thousands of would-be retirees instead continue to work, and in doing so, saving the Government from having to start paying their State Pension.
A Good Deal All Round?
The CBI is not so sure. It worries that the proposals, which are due to be phased in from April onwards, haven't been fully thought through, and that the Government needs to do more to help both people and businesses understand how the law changes will affect them.
The CBI has recommended that the Government puts there proposals on hold for a year, during which time there can be more consultation.
What are the Effects on Businesses?
Firstly, the CBI believes that many smaller businesses could suffer a detrimental impact, because of the rule change.
Companies will be required to implement any changes to their employment contracts and business practices in just three months. Too short a timeframe to do things properly, according to the CBI.
Its director-general, John Cridland, voiced fears that the changes could lead to what he called "unpleasant and costly legal action" because of the sheer confusion and lack of clarity with regards to how companies should deal with their employees on the verge of retiring.
For starters, employers will no longer be legally entitled to terminate a person's employment when they reach 65.
Although in most cases this will not be a serious issue, it could have a significant impact on a minority of employment cases. In certain jobs, for example, working beyond the age of 65 and being allowed to continue working indefinitely may simply not be physically possible, and the job would be better with someone else.
The CBI argues that companies need to be able to take important, if unpopular, decisions about when it is no longer acceptable for an employee to continue in their role. According to them the Government needs to think long and hard before just scrapping the default retirement age, and need to replace it with a more workable solution.
What Will be the Effect on Employees?
Many employees, however, see the rule changes as a positive for them. For a number of years now, several action groups have been campaigning that a change was required to prevent companies just throwing good workers onto the scrapheap just because they reached retirement age.
Many believe that the CBI is being too one-sided in favour of the companies by pressing for a deferral to the rule change.
The CBI claims that it doesn't necessarily oppose the abolishment of the default retirement age, but rather it would prefer to see it introduced once all the necessary preparation work aimed at giving the change a smooth transition into law, had been done, including making special provisions for certain types of job where physical concerns come into play.
You might also like...