Should You Defer Your Pension?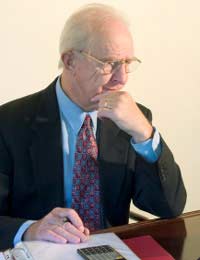 If you are planning to carry on working after you reach retirement age, or you don't need to rely on your state pension straight away, you might think it worth considering deferring your pension. The Government is now offering initiatives to encourage people to defer their pension until they need it at a later date. Here's why.
The State Pension Age
The UK population is ageing, and the government is finding it increasingly difficult to pay for our retirement. At the moment, the age at which you can begin to receive your State Pension is set at 65 for a man and 60 for a woman. However, these limits are expected to be increased over the coming years.
By 2020, both men and women will only be able to draw their state pension at the age of 65, and looking further into the future, by 2044 this age will increase to 68 for both sexes.
Also, the UK workforce is continuing to work, even after reaching a pensionable age. It is estimated that over 1.2 million people are now working beyond their retirement. This means that the government is doing what it can to get people to hold off on claiming their pension, and offering financial incentives if they choose to defer it for a few years.
Why Defer Your State Pension?
Deferring your State Pension simply means deciding to hold off from starting your pension when you reach retirement age. The Government is keen for more and more people to do this, so they are offering pensioners the opportunity to build up extra income for when they finally decide to take their pension, or instead opt for a taxable lump sum.
Should You Defer Your State Pension?
How much money you get for deferring your pension will depend on the amount of pension you would have earned if you claimed it, and how long you wait before choosing to claim.
Extra Weekly Pension
For example, Richard is a 65 year old male who has a part time job as a consultant to his old company. Richard decided to defer his State Pension for five years, until he reached his 70 birthday. By deferring his weekly State Pension worth £100 for five years, Richard stands to receive an extra payment of £52 a week when he starts his pension (although this will be taxed).
The only drawback with this method of deferring your pension is that it could take a pensioner quite some time before they get to see all of the money they deferred returned to them in the form of extra payments. In Richard's case, he would have to wait until he was closer to 80 before he'd begin to show a profit from his decision to defer for five years.
The Lump Sum Option
If Richard wanted to get his hands on his deferred pension pot sooner, the lump sum payment option could be preferable. However, the size of the payment depends on the Bank of England base rate, which has fallen significantly in recent times.
Back in February 2008, the base rate stood at 5.25%, and as the Pension Scheme guaranteed a return of 2% above base rate, this meant that a lump some would be based on a highly competitive overall rate of 7.0%. Over the past year, the base rate has been cut dramatically, and now stands at just 1.5%.
A lump sum rate of 3.5% is still competitive compared to the savings rates offered by high street banks, but it clearly shows that whenever you decide to defer your pension you cannot guarantee that the lump sum will be at the level you would like when you choose to take up your pension.
As well as the lump sum, Richard would continue to receive his state pension, the lump sum only applied to the money accrued during the period of deferment.
How to Defer Your State Pension
If you are approaching the state pension age, the Pension Service will write to you, inviting you to start drawing your pension. You can choose to wait, by informing the Pension Service of your decision. Your pension will be deferred until you inform them in writing that you wish to start receiving your pension.
You might also like...
I was 60 in August 2009, but decided to defer state pension, should I carry on defering? I as still working self employed. What is best for me to do considering tax payment etc?B
Beti Jones
- 17-Jun-11 @ 7:05 PM
What would happen if I died after deferring the state pension would the lump sum up until the time of my death go to my wife?
pommefrite
- 23-Mar-11 @ 10:54 AM