Ways to Supplement Your State Pension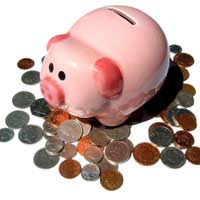 These are difficult times for most people, but especially for pensioners. At £90.70 a week, the Basic State Pension does get you very far. Many pensioners are forced to rely on their savings to help supplement their income and the recent interest rate cuts have had a particularly damaging effect.
With rising food and fuel bills to pay, more pensioners are falling into poverty. According to Age Concern, more than 2.5 million pensioners are currently living in poverty and 1.5 million are living in deep poverty
So, here are some useful tips on how pensioners can help to supplement their State Pension.
Claim Missing Benefits
Despite so many pensioners living close to poverty, it is still estimated that millions of pensioners are still missing out on benefits worth a total of £5 billion every year.
Some pensioners simply don't realise the different benefits available to them, and others mistakenly think that they wouldn't qualify, or wouldn't know how to apply. Here's a brief rundown of the different types of benefit it would be well worth trying to claim for.
Winter Fuel Payments
If you are aged 60 or over, you will be entitled to an annual winter fuel payment that can help you with the cost of your heating bills.
The level of assistance you get will be dependent on your circumstances, but usually increases as you get older. For example, pensioners aged between 60 and 79 will receive a payment of £250, while those over the age of 80 will receive £400. Payments are lower for pensioners who live in a care home.
It is worth noting that the qualification age for winter fuel payments will be rising from 60 to 65 from 2010 onwards.
Heating your Home for Free
Pensioners over the age of 70 will be pleased to know that they could be eligible for free loft and cavity wall insulation. This could save as up to £200 in energy bills over the course of a year.
Travel for Less
If you are aged 60 or over and travel by train on a regular basis, it is well worth applying for a Senior Railcard. The initial cost is £24 a year (or £65 for three years), but will give you savings of a third on most train fares.
As of April 2008, anyone in England over the age of 60 is able to register for a free annual bus pass. The free pass entitles you to free off-peak travel (between 9.30am and 11pm Monday to Friday) and also all day during bank holidays and weekends.
If you were born before 2 September 1929 you also qualify for a free ten-year passport.
Keeping Healthy for Less
If you're aged 60 or over, you won't have to pay for your prescriptions. You are also entitled to a free NHS eye test every two years, and an eye test every year after you turn 70.
You should also be aware that many high street opticians (such as Specsavers, Dolland & Aitchison) offer discounts of as much as 30% on glasses for anyone aged 60 or over.
Pension Credits
As well as collecting the Basic State Pension, you may also be entitled to an extra benefit known as Pension Credit. This is made up of two parts, a guaranteed credit and a savings credit.
To qualify for the guaranteed element you must be single and with a weekly income of less than £124.05, or have a partner and a joint income of £189.35.
Pensioners aged 65 or over can also qualify for the savings credit element if that are single and have a weekly income (including any pensions, savings and investments) of less than £174 a week, and those with a partner can qualify if their savings and investments are less than £255 a week.
Pensioners currently facing financial hardship should be looking for as many ways as possible to save money and help supplement their State Pension. For more details, contact your local Citizens Advice Bureau, who will be happy to talk through when options are available to you.
You might also like...