Your Pension: How to Make a Complaint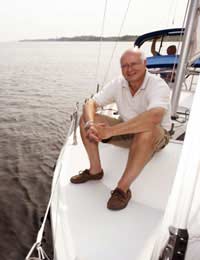 It has been said that the British are no good at complaining, but when it comes to important financial matters, such as our pensions, then knowing how to make a successful complaint is a skill well worth acquiring.
Pensions: What Can Go Wrong?
Sadly there have been far too many occurrences when pension schemes have failed too meet their investment objectives or have left their members disappointed and out of pocket.
The most common complaint with pensions usually involves the pension scheme member being given poor advice or been instructed to transfer their pension fund when it would have been worth more where it was. Between the years of 1988 and 1994, a large number of employees who were in defined benefit schemes were wrongly advised to transfer their pension lump sum into a personal pension scheme. This advice ended up costing many people thousands of pounds.
The good news is that if you have been given incorrect advice, or been the victim of pension mis-selling, then you could be liable to receive compensation where appropriate through the Financial Services Authority (FSA), providing you know how to make a complaint and who to direct the complaint to.
Occupational Pension Schemes
If you are the member of a company pension scheme (known as an occupational pension), you should be able to lodge a complaint with your scheme provider, by contacting your company. You can start by talking to your boss or line manager, or speaking to the human resources department. If your company has closed down or been declared insolvent, do not worry – you could still receive compensation for a valid complaint from the FSA.
Personal Pension Schemes
If you have a complaint about your personal pension scheme it is important to understand the options available to you. Who you should direct the complaint to will depend on the type of pension scheme you are a member of.
For example, if you are a member of a personal pension scheme or a government-backed stakeholder pension scheme, you should first contact the bank of building society charged with running the pension scheme.
Each pension scheme manager will have their own customer services or complaints department and have a specific complaints procedure that they follow in all cases. Your pension scheme documentation and policy key features documents should provide you with contact details of where to address your initial complaint.
Following Procedures
If you have a genuine grievance it is often tempting to direct your complaint to the most senior person you can contact. Company chairman and board members often have to deal with angry letters of complaint from disgruntled employees or customers. These complaints are rarely dealt with and usually get dismissed or find their way to the nearest waste paper bin.
As tempting as it might be to tell as many people as possible how disappointed you are in how your pension is being managed, it makes more sense to follow the correct procedures of making a complaint, as ensuring that you take the necessary steps will demonstrate that your complaint is a serious one and deserves to be considered fairly.
You should start by writing a formal letter to the customer services department of your scheme, and provide comprehensive details of why you are unhappy. Make sure that you put your case forward in plain English and in a way that will be easily understood by the reader.
If you have any letters, pension statements or other written details that you wish to include with your complaint, make sure that you provide photocopies, while keeping the originals safe.
Once you have made a formal complaint, your pension scheme provider will be obliged under Financial Services Authority (FSA) rules to write to you acknowledging receipt of your complaint. They will then investigate your complaint and provide you with a response within 28 days.
The Next Steps
If you are not happy with the response you receive, your next step should be to contact The Pensions Advisory Service (TPAS). They can be called on 0845 601 2923 or you can
visit their website
.
TPAS is an independent organisation that provides free pension advice on every aspect of pensions. TPAS can hear your complaint and if they believe it is worth taking further, they can contact the Pensions Ombudsman to start a formal investigation.
Although the Pensions Ombudsman is run by the government, they view cases on an independent basis and their decision is legally binding. The Pensions Ombudsman or by calling 020 7630 2200.
You might also like...