Annuities: A Rip Off or a Complex Retirement Product?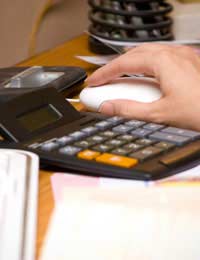 The reputation of annuities has taken quite a battering in recent years. Many soon-to-be pensioners have been shocked at how their hard-earned pension pot is suddenly transformed into a tiny annual income once they receive their annuity quote.
Now that annuity rates are at historically low levels, many people are starting to question their use, arguing that they are no more than a 'rip-off' product and blaming the Government for introducing enforcement measures to ensure people have to use them.
So are annuities nothing more than a rip-off designed to stop pensioners getting money rightfully theirs? Or are they more complex financial products than we give them credit for and still the best way for all of us to fund retirement?
What is an Annuity?
To put it in its simplest terms, an annuity works similarly to an insurance policy, but in reverse. You use the money saved over the years into your pension pot as a lump sum, and in exchange for this lump sum you receive a regular income paid each month until you die.
Of course just as with insurance, how valuable the annuity is really depends on how long the person lives for.
So, a person could take out an annuity and then die a week after and not receive a single payout. Or they could retire at 60 and live till the ripe old age of 100 or more and therefore keep taking annuity payments for 40 years.
And that's the issue for pension companies. They like to keep annuities as low as possible because they worry that more of us are living longer and longer.
Historically Low Annuity Rates
In 2010 annuity rates fell to their lowest ever levels, somewhere around the 6% mark. Back in 1990 these annuity rates were closer to 15%.
This makes a massive difference to the amount of money you will receive each year, and increasing numbers of pensioners and would-be pensioners are angry that they are being forced to accept annuities at vastly reduced rates compared to previous generations.
So Why Are Annuity Rates So Low?
This is where it gets complex, and not necessarily the fault of the annuity providers. Just like with pension funds, the money they contain is invested into certain assets in order to allow them to grow.
Of course no one wants to take much of a risk with these funds, so they are invested in the safest investments, such as UK Government bonds or cash. Unfortunately the safest investments tend to offer the lowest reward. It doesn't help that such investments are tied to bank interest rates, which are also historically low.
This means that the funds behind the annuities are making little return, meaning that rates at which annuities can be offered are similarly low.
They are also affected by longevity. The older the population of the UK gets, the less annuity providers can afford to pay in income. They need to set annuity rates at a level which they can be confident they can afford to repay, even for example if 90% or more of their customers live to age 100 or beyond
What is the Future for Annuities?
There may be some good news in the pipeline for those worried about having to purchase an annuity at today's prices.
The Treasury has announced that from April this year people who have reached retirement age but are under the age of 75 will not be forced to buy an annuity.
They can delay their purchase until a time when annuities are back at better levels.
This will be helpful to many people, although some will not be able to afford to put off taking their pension to that age.
Clearly there's a great deal more to be done to improve the reputation of annuities. They may be complex products that rely on other factors to determine payout levels, but if they are not able to provide pensioners with a decent level of income at retirement then no-one can blame would be pension savers to shun pensions altogether and look for alternative ways to fund their retirement.
You might also like...