Using Your Home as Income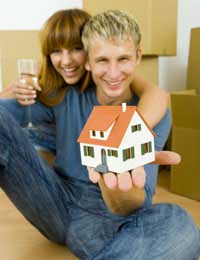 If you own your home then there are ways to make your house work for your. Whether you use some of the equity on your home, rent a room, or even rent the whole property at certain times during the year, then you can generate a substantial amount of income. Using your home as income is a viable way to help finance your retirement years and can also help to pay off a mortgage quicker leaving more equity on your home.
Letting a Room
Renting out a room is not an option that will suit everyone but when it works it can generate a substantial income. There is a major housing shortage in the larger cities such as London and Edinburgh, and if you live in these cities you can rent out a room in your home for a not insignificant figure.
The government has a rent-a-room scheme where you can earn around £4000 tax free; the only stipulation being that the room must be furnished. You may need to obtain permission from your mortgage provider before you let a room in your home. Advertising for tenants can be achieved by such methods as internet sites and local newspapers. You can also use an estate agent who will vet tenants for you and manage the fees, deposits, and monthly rent.
Point to Consider when Letting
There are many advantages to renting a room, mainly financial, and the location of your home will be a big consideration on the price that you can ask. If you live in a city centre or live close to universities then you should have no problems finding tenants.
If you live in an area where people commute to work, for example near a large company's head office then renting out a room should also be easy. Many workers who are well paid do stay in the local area and only travel home at weekends. Renting a room can sometimes bring in an extra £100 per week in you live in city areas; think how much quicker a mortgage could be paid if this money way used every month.
Letting your Whole Home
Renting your whole home for part of the year can work if you live in areas that have a high percentage of tourists. Again, if you live in large cities such as London or Edinburgh, or seaside holiday towns, you will have an advantage. You can also rent out your home if you live near areas that hold large festivals or sporting events.
Britain is famous for its summer music festivals, and advertising your home for a week during these events can bring in a nice profit. Estate agents can be hired to arrange all advertising, fees and charges, and vet tenants. While your home is being let you could use the time to take nice holiday abroad, paid for by using your home as income.
Renting out Parking Space
Using your home as income can also include renting your driveway or garage. This has become very popular around the outskirts of major cities, and you can rent out a driveway or garage by the day or week. Commuters can often be charged over £30 a day in parking fees in city centres and the parking problem in Britain is getting worse. There are internet sites on which you can advertise your driveway, or many estate agents will now advertise for you.
Releasing Equity on your Home
With rising property prices it does not take very long for equity to build up on your home. There are many equity release schemes available that allow early release of money from your home. These schemes are very popular with retired people as a way of helping finance their retirement. There are a number of different schemes available but basically you are acquiring a loan secured on your property that you receive either as a lump sum or monthly income.
The company that supplied the loan will make their money back from the sale of your property after your death or when you sell your property. There are schemes available where you can sell your house outright to a company and you will receive a lump sum and you can then pay rent while living in the house. But with rising property prices this does not seem too wise an option.
Using your home as income is a good way to finance retirement but there are downsides. If you use equity release you may be ineligible for means tested benefits and you may not be able to leave any money from your home as an inheritance. Always take financial advice if you are considering any option to creating an income from your home.
You might also like...