Buying Abroad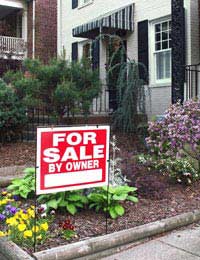 For many people buying abroad and living in a foreign country is the pot of gold at the end of the rainbow; it is the goal they have been working towards their whole life. But whether you are intending to live permanently abroad when you retire or using the property solely as an investment opportunity there will be many factors to consider before you can think about boarding the plane.
Retiring Abroad Permanently
If you are considering buying abroad to live in a foreign country on a permanent basis then financing will no doubt be your biggest priority. You will need to consider whether your pensions and savings are enough to survive on once you have moved abroad. If you own a home then the sale of your house should go a long way to financing your retirement abroad but you do have to consider the possibility that once you have moved abroad you may have second thoughts. Are you prepared to go through the whole process of selling buying and then selling and buying again if your move does not work out?
Testing the Waters
You may have a retirement location abroad already in mind and it may be someplace you have visited on holiday many times. Bear in mind that a holiday is a lot different than actually living someplace permanently. You should think about taking an extended holiday of around three months in your location of choice. You can easily book an extended holiday in the off peak season for a very low price. Doing this means you can get the feel of the place, check out the facilities and amenities and decide if it is actually a place you would consider living permanently.
Factors to Consider
As a retired person there are a few issues regarding your location abroad that need to be considered. These factors should include:-
The cost of living
The cost of property in the location
Frequency and length of flights to the UK
Adequate medical facilities and paying for treatment
Can pensions and benefits be paid when moving abroad?
Will there be problems with the foreign language?
Will you be entitled to residential status?
Buying your Property
Just as you would when buying property in the UK you will need the services of a solicitor, but you will need one who is capable of dealing with the rules and regulations of buying abroad. You can research solicitors through the Internet.
Finding suitable property will no doubt take a lot more research time. If it is just yourself and a spouse buying property abroad to live in then you may be considering downsizing to a smaller property than your previous family sized home.
Buying properties in certain European countries will certainly be less expensive than those in the UK, and you should consider countries that are about to join, or have just joined the EU. Eastern European countries such as Bulgaria and Croatia are excellent investment opportunities and you will be able to buy a lot more for your money.
Buying as an Investment
Buying property abroad had always been an excellent investment. You should consider buying to let or buying a holiday home and letting it out for the period of time you are not there. If you feel that you do not have the funds to stretch to this you can always consider investing with a group of friends. Always remember that even though you are buying with friends or family everything should be legally binding with contracts in place.
Buying property in the centre or outskirts of holiday hotspots should always bring high returns but remember you will pay more to buy these properties. If you are buying a holiday home to let then consider countries that have a good all year climate such as Gran Canaria where properties can be rented out at anytime of the year.
Other Sources of Information
Banks and building societies are excellent contacts to use when obtaining financing help and information if you are thinking of buying abroad. There are also many specialised overseas property agents and mortgage brokers that you can contact for advice. The internet is an excellent research tool but do not take everything you see at face value, and always research your choices thoroughly.
Buying a property abroad when you retire may be your last big financial purchase, and although it is exciting you should keep your feet firmly on the ground regarding finances. Research is key for your own safety whether you are buying to live abroad or as an investment opportunity.
You might also like...