Retiring Abroad Country Choices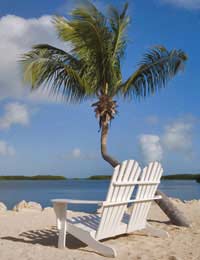 Retiring abroad brings with it the possibilities of constant sunny weather, numerous outdoor activities, new friends, and a more relaxed way of life. When considering retiring abroad, country choices will be dependant on a many factors, and making the right decision can make all the difference to your new life abroad.
Living Abroad Country Issues
The country you wish to retire to may have been one you have visited before, perhaps on holiday, and so are familiar with. But you should undertake research and check some vital issues before finally choosing your country. These issues should include:
Cost of living in your chosen country.
Length of time before becoming resident.
Medical facilities and local amenities available.
The year round climate.
The tax system.
The price of buying or renting property.
Easy access to airports and frequent flights.
Culture and language differences.
If you have not settled on any one particular country then make a short list of countries that you would consider. Then commence your research and see which countries tick the most boxes on your list regarding the above points. Once you have settled on a country you should take an extended holiday of around one or two months and get the feel of the place before you definitely decide to move there. Below is a condensed list of popular retiring abroad country choices.
Spain
British people have had a good relationship with Spain for years, and many people go back time and again on holiday. It has an excellent climate with some areas such as the Canary Islands receiving year round sunshine. Spain is a vibrant, colourful country that is rich in culture and the arts. The cost of living is less expensive than in the UK and house prices are also comparatively less expensive than in the UK and many other EU countries.
Medical facilities in Spain are excellent but it would be wise to take health insurance. Private health insurance will only cost around £800 per year for two people over the age of 50. Personal income tax will only apply to people who live in Spain for more than 183 days per year.
Italy
Italy is another vibrant, beautiful country with soaring mountains and majestic lakes. The culture, arts and the people are all lively and it can be a fun place to live. Depending on which area you live in, Italy's climate can range from swelteringly hot to ski friendly. Italy is ranked in the top ten medical healthcare countries and if you are a resident you will receive free healthcare.
Property prices in Italy can reasonable if you do your research but there are some very expensive places to live. Compared to the UK the cost of living is relatively inexpensive and even less so outside of the major cities.
France
At less than two hours from the UK, France is an ideal option if you want to stay close to home, and it is also in the top five world-wide tourist destinations. The climate varies from region to region but some places such as the south of France and Corsica receive year round sunshine. Retiring to France will mean paying tax, although if you are a pensioner only 90% of your pension is taxable.
Medical care in France is considered excellent and is subsidized by the government. Property prices in France have recently doubled but unless you are considering living in Paris it should still be less expensive than the UK. The cost of living will also be slightly cheaper unless you are living in the big cities such as Paris.
Malta
Another favourite for retired people is Malta. With its year round sunshine and large number of British residents Malta is ranked number one for retirees from around the world. Tax is low at 15% and the cost of living is cheaper than in the UK. However, Malta is a small island with a population of around 400,000 so property may not be as cheap as some of the other European countries. Malta is a tourist hotspot but you may not find all of the amenities and facilities that you are used to. But if its sun, golf and relaxation you are after then Malta will be hard to beat.
These are just a few of the popular retiring abroad country choices. There are also many popular countries that people retire to due to families who are already there such as Canada, Australia, and South Africa. Each country will have its own advantages and disadvantages so it is important to make the right choice and focus on all aspects of the country and not just the parts that appeal to you.
You might also like...