Financing Long Term Care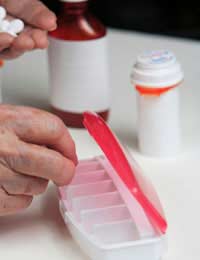 Financing long term care has caused many people problems in the past and many elderly people have had to resort to selling or releasing equity from their home in order to pay for long term care. Although selling your home is an option, you may find that there is little or no money left for children or dependants after the sale. Careful consideration of options is needed when faced with the need for any type of long term care financing.
Long Term Care Funding
Many people are unaware that means testing is used when making a decision on long term care. Basically this comes down to one major financial consideration; if you can afford long term care you will probably have to pay for it. The rules regarding long term care funding are complicated and need to be scrutinised carefully, if you make a mistake early on it could be a costly one.
Plan Well Ahead
Although it is something that most people do not wish to think about, planning ahead and talking through your options is advisable. Issues such as power of attorney should be addressed and a family member should be appointed to legally take control should an elderly member of the family be incapable of making their own decisions. When the decision is made that long term care is definitely needed then you should decide on your funding options.
State Funding Criteria
There are some rules and regulations where the state must pay for all long term care financing. If the person for which long term care is required has sufficiently complicated medical needs or is deemed unstable then full funding may be granted. Mental health conditions can also be taken into consideration, and sectioning of an elderly person will also mean that funding is met by the state.
Means Tested Funding
Means testing is a way of assessing whether you have enough money to pay for your own care and the authority in question will scrutinise all assets carefully. If you own your own home then this will be seen as a major asset but there are a few exemptions where the home should not be considered. These will include:
If a family member over the age of 60 still lives in the property
If a disabled family member lives in the property
If the spouse of the person who requires care still lives there
If the property is owned as tenants in common and your husband or wife has since died
There is also the 12 week property rule where property is excluded for the first 12 weeks that you are in care. If your other assets are under the means test limit you should not have to pay for your care for those 12 weeks. If the property is also empty for those 12 weeks you may be exempt from council tax payments until you can sell your house.
Other Financing Options
If you do find yourself financing long term care for either yourself or a member of your family then there are other options that can be used.
Investments
If you have savings or any other capital, you could place it into investment policies and use the income to finance long term care. You can use your savings and the sale of your property to do this but you should take sound financial advice. You will not be in a position to make any risky investment given that a reliable source of income will be needed. If you already have investment bonds then these will usually not be included in any means testing by the state.
Care Fee or Immediate Care Annuities
You will need to pay a lump sump to an insurance company who will then meet set payments for the rest of the policy owner's life. This type of annuity can cost up to four times the annual amount actually needed. Although it may provide some peace of mind the policy will usually stop with the policy holder's death, so you may not get nearly the same amount back as you put in.
Apply for your Benefits
If you are over 65 and able to prove that you need at home care by day, or by day and night, you should receive benefits. This is non means tested and non taxable and you should be able to receive weekly benefits of around £43 to £64. If you need care in a nursing home then you should be able to apply for a benefit of around £100 per week paid directly to the residential home.
If you find yourself in the position of financing long term care then your best option is to make your capital work for you. If you can, you should protect the principal value of all of your assets while making them work towards the long term care financing.
You might also like...