The Pros and Cons of Equity Release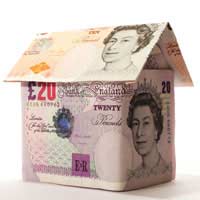 For those who own their own homes, but who retire with little capital or cash, equity release can help ease financial difficulties. Equity release schemes enable homeowners to obtain capital or income from the equity in their properties without having to move.
This sounds attractive, especially to people who've struggled to put aside money for retirement. According to the Council of Mortgage Lenders, retired homeowners in the UK have about £1,100 billion of property equity.
Consumer organisations such as Which? advise caution, however. Such organisations are not against the principle of equity release. But they make the point that raising money against the value of a home is not suitable for everyone.
Types of Equity Release Scheme
Anyone thinking about using equity release must first realise there are different types of scheme. The two that homeowners are most likely to encounter are lifetime mortgages and home reversion schemes.
A homeowner who takes out a lifetime mortgage borrows money that represents a percentage of the home's value. The mortgage provider charges interest on the amount borrowed. But the homeowner doesn't have to pay the capital or interest back until he or she sells the home. Alternatively, the mortgage provider claims the capital and accumulated interest when the homeowner dies.
A homeowner who opts for a home reversion scheme sells a percentage of his or her property at a price less than the market value. When the homeowner dies or sells the property, the scheme provider claims a share of the sale price. This share is the same as the original percentage figure.
Other equity release schemes include home income plans (HIPs) and drawdown mortgages. HIPs can provide a regular income throughout retirement. With a drawdown mortgage, a homeowner withdraws equity release capital whenever he or she needs the money up to an agreed maximum.
Pros of Equity Release
The number of providers has shrunk in the past few years. According to Which?, fewer than a dozen offer equity release products. Although this limits choice, it means homeowners can compare products without having to wade through a bewildering variety of options and providers.
Capital from an equity release scheme can pay for repairs and improvements to a property. This can be a particular advantage for homeowners who don't wish to move.
Homeowners can usually apply for a lifetime mortgage from the age of 55. Because of average life expectancy, the deal a provider offers may not be as good as that available for an older person. Nonetheless, equity release from age 55 may suit some people depending on their circumstances.
If a homeowner inherits money, he or she can repay the equity release loan plus interest.
Cons of Equity Release
The interest rates for equity release lifetime mortgages are relatively high. They have changed little over the past few years.
Interest is compound. This means that a homeowner's debt could double over time depending on interest rates.
A homeowner who pays off an equity release debt early may face repayment charges. Homeowners should ask about such charges before agreeing to equity release.
It's not usually possible to apply for a home reversion scheme until age 65 or older. This may not suit a homeowner who's taken early retirement.
Homeowners should be aware that the amount of the maximum equity release depends on a number of factors. These may include the age and health of the homeowner and partner, as well as the value of the property. It's wise to ask the equity release provider to explain this in detail.
Homeowners may have to pay an arrangement fee for an equity release scheme. This can range from several hundred pounds to over a thousand pounds.
Unless a homeowner can pay off an equity release debt early, the scheme is a lifelong commitment. Furthermore, a homeowner must remember that an equity release company has a legal right to recover its debt from the sale of the home. This may restrict future plans. A homeowner may, for example, wish to leave money from the sale of a home to family and friends when he or she dies. After payment to the equity release provider, there may not be as much left as the homeowner hoped.
Other Options
Consumer groups urge homeowners to consider other options for raising money before committing themselves to equity release. The most common of these options is downsizing. Moving home to a cheaper property frees up capital.
Other options depend on the type and size of a property. Some homeowners rent rooms in their homes to create regular incomes. Others sell part of their gardens to property developers.
Advice
Anyone interested in equity release should seek independent financial advice. The best approach is not to rush. Compare equity release proposals from different providers. Ask questions such as:
Following the sale of the home in ten years, how much will the equity release provider expect to receive?
How much interest accumulates over a fifteen-year period?
How much are the arrangement and early repayment fees?
About 25,000 people a year opt for equity release schemes in the UK. The capital and income from these schemes can make a significant difference to people's lives. But as with any major financial transaction, the best approach is to proceed with care.
You might also like...