Cheaper Communication Options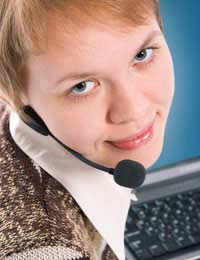 Developments in communications have brought people from all over the world closer and the saying, "it's a small world" has never been so accurate. For many older people the telephone is one of the main means of communicating with family and friends. Keeping in touch can be an expensive business if loved ones are spread out over the globe, but there are a few options available when seeking out cheaper communication options.
The Internet
The Internet is rapidly becoming the favoured means of communication around the world. The technology has advanced at a rapid rate and we can now speak, see and write emails to people all over the world via our computers. The Internet is a very cheap means of communication; in some cases you can get hooked up to a broadband provider for as little as £10 per month. These providers are all vying for your competition and most are willing to undercut each other if you haggle enough.
You can get very good deals if you are a first time customer and there are many excellent deals for Internet packages. Packages can also include a telephone line if you want one or a simple Internet only service.
If you are considering buying an Internet package then you should shop around and find the best deals; you can find a surprising range of prices by shopping around; the cheapest packages work out at around 33p per day. In communication terms that is about as cheap as you can get for unlimited emails and webcam conversations per day.
Internet through the Post Office
Your local Post Office does provide its own Internet service that is especially designed for the over fifties. The Post Office broadband service is aimed at newcomers to the World Wide Web and the service can be paid for in cash at any Post Office. They also have experienced staff that will help with setting the system up and a dedicated help line for any problems that are encountered.
Skype
Skype is one of the cheaper communication options on the market but is only available if you have access to a computer. Skype is a way of using your computer and Internet to make free phone calls all over the world. You can use a headset or phone that is connected to your computer to talk to other Skype users around the world and you can also use Skype to transfer files and photographs around the world.
The Skype service can be used to call people who are using traditional telephones and even mobile phones. These calls will incur a charge but the rates are far lower than calling from a traditional telephone and telephone line. Skype is an excellent option financially if you have friends and relatives spread around the globe.
Prepaid Phone Cards
Prepaid phone cards have been around for a while and do offer excellent value for money if calling abroad. The cards offer calls around the world at a lower rate than your usual telephone service provider but can be used through your own phone. They are also good if you tend to run up big bills on your phone calling your relatives around the world, as you can pre determine your price limit and it will notify you when you have reached your limit. Prepaid phone cards are widely available at a range of shops and post offices.
The Communications Companies
This is really an excellent time if you are seeking out cheaper communications options. Flick through any telephone book and you will find numerous telephone and communications companies all competing for your custom.
The options now available may seem bewildering but as a rule shop around until you find a deal that provides a line rental charge of around £10 per month. You should also be offered at least a minimum provision for free telephone calls in the evenings or weekends. If the company you call does not provide free calls simply move onto one that does provide this service.
Communications companies are like any other business; they cannot exist without customers. They are desperate for your custom and will usually undercut other companies if they can. If you are not happy with the price you are now being charged by your phone company then simply call them and tell them you are going to switch to another company that offers better rates. Nine times out of ten they will try to better the other offer, especially if you have been a long standing customer. If your budget is limited it is in your best interest to seek out cheaper communication options in order to make the most of your money.
You might also like...