Ways to Budget Effectively in Retirement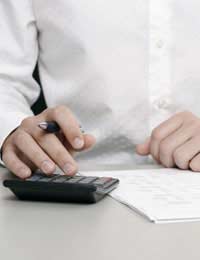 When you retire, one of the issues that may take some consideration will be ways to budget your money. Even if you have a reasonable income from an annuity, money can still be tight. You may have budgeted prior to retiring but there may have been a regular salary to ease some of the strain, and less free time in the day that needed to be filled due to work commitments. Budgeting your money should leave you with some extra cash, and become second nature when making financial decisions.
A Budgeting Plan
Making a budgeting plan is not compulsory when it comes to thinking of ways to budget, but it can help. A budget or money management plan will show exactly where your money is coming from, and where it is going. By keeping track of your expenditure you can see more clearly expenses that could be trimmed.
All of your financial expenditure and income should be set out on the budget and there should be separate sections for different expenses. You can have columns set out for priority debts, entertainment and leisure expenses, food and household items, transport, and household income. You can then asses whether any of these expenses can be reduced such as shopping in supermarkets to buy cheaper produce than that available at local corner stores.
Making Surplus Money Work for You
If you do have disposable income that is sitting in a savings account then you should consider putting that money to work. If you have credit cards or loans that are generating interest payments every month then consider clearing these debts from your savings. These interest payments are probably costing more than your money is earning in a savings account. By clearing these debts you are saving on interest payments and you will have fewer debts to eat into your finances every month.
Easy Ways to Budget
If you have reached retirement age then you will probably know many ways to get the most from your money. Here are just a few examples of ways to budget that can save you money.
Shopping once a week instead of every day will stop impulse buying.
Make your home energy friendly by using insulation methods and apply for any government energy grants.
Clear off all debts that generate interest payments.
Shop around for the best deals on energy suppliers.
Claim for all government grants and benefits that you are entitled to.
Assess all you investment options and see if you can obtain better rates elsewhere.
Avoid impulse buying; wait 24 hours and decide if you really need an item or simply want it.
Always look for senior citizen discounts on entertainment such as cinema visits and restaurants.
Home Improvements
If you are considering any improvements to your home then it is a good idea to shop around. Many builders and contractors give discounts to the retired as they know that word of mouth is excellent, free advertising. Work undertaken on your home may also improve the market value when it comes time to sell; so it is an investment for the future.
Holiday Budgeting
One of the major pluses of retirement is the free time available, and many retirees take two or three holidays per year. There are a number of holiday companies that cater specifically to retired people and the over sixties. Holiday operators such as these can give excellent discounts for both couples and singles. In the past single holiday makers have had huge supplements added to the price of holidays. There are holiday operators specifically dedicated towards single retired holiday makers with no added financial supplements.
Education, Leisure, and Entertainment
Retired people have earned the right to sit back and take it easy and as such there are great savings to be had on a range of leisure activities. Discounts can be had on cinema visits, restaurants, fitness clubs and travel. Your local library should be able to give a list of free or discounted activities in the area.
Adult education classes should also be available with discounts for the retired. You can pick a subject that you are interested in but didn't have the time to study before such as painting or photography. Adult education is a great way to meet new people, learn new skills and keep mentally and physically active.
Budgeting money does not need to be a penny pinching task; it simply means making your money go further in retirement. Most people have to budget their money, and by keeping an eye open for special discounts your pension may stretch a lot farther and last a lot longer.
You might also like...