Discounts for Senior Citizens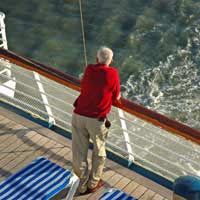 As most senior citizens know, budgeting and making finances stretch while living on a pension is not an easy task. Discounts for senior citizens can take many forms and could be either official concessions from the government or discounts for a haircut at your local hairdresser's college. You can save a lot of money by seeking out these discounts as long as you know where to look.
Government Concessions
Government concessions for senior citizens fall into various categories such as health, transport, heating and education. There are many concessions to be had in these areas but some of them are given at the government or local council's discretion and many are means tested.
All senior citizens over the age of 60 are entitled to free prescriptions and free eye tests; they are also entitled to loans of hearing aids and free batteries. There are also heating concessions available for senior citizens and some will be offered replacement heating systems and double glazing if they are eligible.
Certain local grants and discounts for senior citizens will be available for those wishing to take adult education classes. These discounts can be anywhere between 25% and 100% and should be applied for through the local council or directly to the university or college offering the course.
Entertainment and Leisure
There is a wealth of discount offers available to senior citizens in this area. From discounts in restaurants and pubs, to discounted cinema and theatre tickets. Most of these discounts will be advertised in local newspapers or on the restaurant's menus.
Council leisure facilities such as the local swimming pool and gym will have discount rates for senior citizens, and local libraries will usually have free learning classes where you can learn new skills such as using the internet. Keeping yourself looking good can also be discounted as many barbers and hairdressers will offer special discount days for senior citizens. Your local hairdressing college will also usually offer free haircuts by trainee stylists.
How to find the Discounts
Research is the best way to find local discounts and concessions. The internet is an excellent way of checking on the latest discounts available in your local area. You can check with agencies that are specifically designed with senior citizens in mind such as Age Concern and Help the Aged. Alternatively your local library should have an up to date list of activities and leisure pursuits specifically catering for senior citizens many of which will be discounted. There are websites with information on discounts available both nationally and locally, including your local authority website and these are well worth checking out.
Building Work
If you are considering having some work undertaken on your property you will usually find that local merchants will supply discounts for senior citizens. This makes good business sense as word of mouth passes quickly and is excellent advertising. Painters and decorators, plumbers, electricians, and even carpet cleaners will usually have no problem in offering senior citizen discounts; but remember, you may have to ask for them. If the contractor does not offer discount rates simply phone a few more and find one that does.
Discounts for senior citizens are an important way of making a pension stretch throughout the year. Even if the discounts are only around 10% this will add up over the year. Always remember to ask for discounts whether you are booking a holiday abroad or simply buying chops at your local butchers. Many retailers are well aware of how important word of mouth advertising is regarding their retail discounts and a happy customer is usually a return customer.
You might also like...
We are pensioners, could we get a grant for double glazing?
Dutch
- 22-Aug-11 @ 11:12 AM