Saving on Household Energy Bills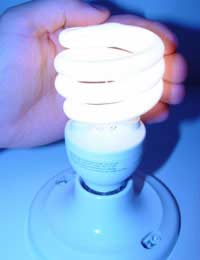 The average household energy bills, combined of electricity and gas, comes to around £1000 per year, but this is just an average. Many households spend a lot more than the average. If you are retired and have no children living at home then your energy bills may be lower but there are still tactics you can employ that will ensure a saving on household energy bills.
Switching Suppliers
Energy companies are a business, and as such they will go to lengths to receive your custom. There have been many reports in the media of the savings that can be made by switching energy companies and this could be to your advantage. Shop around and compare prices between companies and you could save hundreds of pounds a year on your existing bills. You should also be able to save money by receiving your gas and electricity from one company rather than receiving them from different sources.
Changing to Token Meters
Many people find that token meters where you pay as you go for your energy is useful when budgeting. It does not reduce the standard costs that you pay but it does help some people to stay energy efficient. If you realise that every light left on is draining the money in your meter then you are more apt to switch off lights and the television when not in use. You can ask your energy company to switch you to a meter and you can top up in a variety of shops or online.
Tips to Reduce Energy Costs
Most people realise that there are a number of ways to save energy and cut costs but many do nothing about it. Simple procedures put in place can make a significant saving on household energy bills, and they do not take much effort to implement.
Insulation
One of the major drains on household energy is bad insulation in the home. Around 30% of heating is lost through the walls and if your home is around 30 years old then it will no doubt have cavity walls. Injecting insulation materials only takes around three hours by a professional and will pay for itself in little more than a year. You may be eligible for an Energy Saving Grant from your council that can go towards the cost of insulation.
The Energy Saving Grant may also be applied to roof insulation, which costs around £150 to put in place. Around 25% of energy is lost through the roof and this is very easy to stop with roof insulation. The process of laying down roof insulation is quite easy and can be done without the need for a professional if you are a competent DIY enthusiast.
Household Appliances
Apart from being eco-friendly, turning off or reducing energy appliances is an easy way to make a saving on household energy bills. Do not leave electrical goods on standby as this uses as much as 60% of the energy used when the appliance is switched on.
When buying new appliances always look for the energy efficient stickers. White goods such as washing machines, tumble dyers and cookers should all have EU energy markings. There are different levels of energy saving for these appliances; an A* rated appliance is the top energy saver by around a third more than normal models.
Lighting
Switching off lighting when not in use is a big money saver, and lighting the home accounts for around 15% of the annual electricity bill. You can save money by switching to energy-efficient light bulbs. These bulbs are more expensive than normal light bulbs but do last a lot longer, and the savings for an average household are around £100 a year using these bulbs.
Boilers
If you have an old fashioned boiler that constantly needs repairing it may be time to change to a new more cost efficient model. By switching to the newer boilers available, called condenser boilers, you can save around £200 per year. If you don't think that your boiler is old enough to throw out then invest in a boiler jacket that will help store heat.
Extra Tips
Save energy by taking showers instead of baths.
Turning down thermostats by 1C will save 10% of energy.
Avoid using tumble dryers, these eat electricity.
Turn down washing machines to a 40C setting.
Use curtains to prevent heat loss.
Using a microwave instead of cooking will save energy.
Make sure all rooms are draught free by using insulators.
If you implement all of the above recommendations you should make a significant saving on household energy bills. Not only are you saving money but you are also doing your part to reduce the greenhouse effect.
You might also like...