Why Older Investors Make Wiser Investors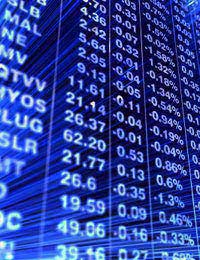 Conventional wisdom has dictated that investors naturally get more risk averse, meaning that they become more conservative with their investment strategies, as they get older. Conversely, it is widely believed that younger people favour high risk investing in the pursuit of higher returns.
This theory, however, has been blown out of the water by a recent investment survey. The financial guru Vince Stanzione decided to survey 1,000 of his own students to find out their investment habits and attitudes towards risk.
Understanding How People Invest
Stanzione divided his survey subjects into three main groups. The 18 to 30s, the 30s to 50s and the last group, the over 50s. He then analysed the performance data for their investments over the past five years. His results confounded expectations.
Instead of confirming the assumption that the older investors would be more cautious with their savings, preferring to put their money into low risk, low return assets Stanzione discovered that the returns from the older investors were better than those from your younger counterparts.
In fact, the investments from the over 50s age group outperformed the 30s to 50s age group by 25%, and beat the 18 to 30 year olds by a staggering 40%. How did they do it?
The Secret to Good Investing? Diversification
Stanzione discovered that the traditional view of older investors as more cautious was simply not true. The older age group were quite happy to take on risk within their investment portfolios in order to achieve their investment objectives.
Equally important though was the older investors' willingness to spread their money into a wide variety of different asset classes (called 'diversification'), including commodities such as gold and oil, which can often perform well when other asset classes, such as shares or even property, are doing less well.
Research Pays Dividends
Stanzione also discovered that the older generation were smarter when it came to researching their investments. Many were using online tools such as financial information sites (such as Bloomberg and Reuters) to compare different investments before making a decision.
Younger investors were more inclined to follow investment trends and purchase investments based on past performance.
Taking a Buy and Hold Approach
The younger investors also damaged their returns by making frequent short-term trades and switches from one investment into another. Older investors appreciated that frequent trading is more expensive and that chasing returns is a strategy that rarely works.
Older investors also understood the value of investing in 'blue chip' companies. These are the most solid, stable and dependable companies that do not fall into the more exciting 'growth' categories, but usually provide investors with consistent levels of dividends, year in, year out. Growth stocks by their nature are more volatile. They have more of a tendency to burn brightly for a short period, before burning out and falling in value.
Lessons to Learn from Older Investors
Of course no-one should place too much credence on one small statistical survey, although the results follow a logic that all investors should consider. If you are looking to grow your investment over a long period, make sure that you hold a diverse portfolio of assets, don't tinker with your portfolio unnecessarily and don't choose growth at the expense of income – there's room for both in any investment portfolio.
You might also like...