All About Self-Invest Personal Pensions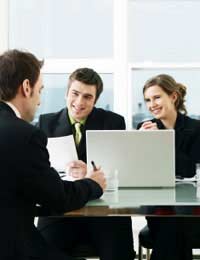 Self-invest personal pensions or SIPPs, have become an extremely popular investment plan that is similar to personal pensions but offers a greater diversity of investments. SIPPS gives you the option of making your own investment choices, although you can have an advisor do this for you. If you do not fancy the traditional pension route and want to be in charge of your own investments then this overview of SIPPs may be helpful to you.
SIPPS in Brief
If you are considering a SIPP instead of the conventional pension plan then consider carefully if a SIPP is right for you. SIPPs can be opened by anyone working or not who is under 75 and a UK resident. In the past SIPPs have been thought of as the rich man's investment due to the minimum amounts that were required to open them, but now a SIPP can be purchased for as little as £200.
If you wish to have more flexibility with your pension you can transfer your pension over to a SIPP and still receive tax relief. However, although there may be more of a return with a SIPP, you are investing your money in stocks and shares that can go down as well as up. If you are the type of person who just wants to put their money into a pension plan and forget about it then a SIPP may not be the right choice for you.
Types of SIPPs
An overview of SIPPs by a financial advisor will show you the various types that can be purchased, depending of course on how much you wish to invest. Different financial institutes may call their SIPPs by different names but basically you can either choose to take control of your stocks and shares or not. With a pension you have a manager who takes control of your fund; with SIPPs you can take control.
Of course you can leave the decision up to a financial manager who will either make recommendations to you and then proceed with your permission or make decisions for you without your permission. Either way you may have to pay a set-up fee and then an annual fee depending on the type of SIPP.
Low Cost SIPPS
The cheapest SIPPs available can usually be found and set-up online, and they can be bought for as little as £200 gross per month. That said, many advisors feel that to make your investment worthwhile you will need to invest at least £1500. If you shop around you may well find financial advisors who will be willing to allow a lower limit.
Larger Investors
If you are a large investor who likes to take control of his or her investments then you could consider consolidating all of your present investments and pension plans into a SIPP. You SIPP provider will supply you with the basket and you can fill it with your own choice of investments, or they can also provide investment options. Full SIPPs are more expensive but the tax relief and bonuses can be far greater than traditional pension plans.
Benefits of a SIPP
Basic tax relief of 22%
Higher tax payers can receive an additional 18% tax relief
A variety of investment options including property
A lump sum can be withdrawn at 50
You can open a SIPP for your children
Flexibility to decide your own investments
No limits on investments for the employed and self-employed
Disadvantages of a SIPP
The downside to SIPPs may well be the cost of running them and the fact that the fees will take a chunk out of your profits. Also how confident are you of your ability to pick a good investment; gambling with your pension is not a sensible option. You may not wish to continually visit your financial advisor so make sure that online accessibility is an option.
SIPPs are a commonplace investment for a great number of people and can be bought from pension providers, financial advisors, banks and building societies. It is important that you find a reputable financial advisor who will guide you though all of your investment options. An overview of SIPPs will not do justice to all of the rules and regulations so a financial advisor is vital. If you are unhappy with taking responsibility for your financial investments then you may be better sticking with a traditional pension plan.
You might also like...