Other Investments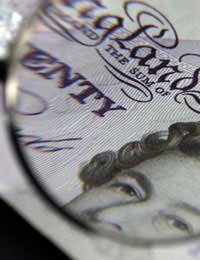 There are numerous banks, building societies and financial operators down every local high street. It is easy to become confused with the different interest rates, investment offers and savings accounts all with the intention of enticing the customer in. But when investing your hard earned money you main aim should be to see a return on your investment. Away from the popular ISA's, SIPPS and traditional pension plans there are other investments that can be considered.
Factors to Consider
If you are seriously thinking about your retirement then you should be considering placing an adequate amount into some form of investment every month. Your goal should be making your money work for you and yielding a healthy return. Your goal should be to create an income now that will help top-up your pension. This extra income should ideally begin to show dividends when your regular salary ends, usually on retirement.
There are a number of investments and savings schemes that can achieve these goals, and finding the right one for you will take some careful consideration. Your own bank will be able to give advice on a range of investments and savings accounts that may give the best returns for your money. You can also take advice from an independent advisor who will be able to help with a range of options, from high return but risky stocks to secure high interest savings schemes.
Savings Accounts
Savings accounts from banks and building societies can range from your everyday basic current accounts where you will have instant access to your money, to higher interest accounts that require a notice period to withdraw funds. There is basically no risk involved in placing your money in these accounts and they are good for quick access to your cash. But the returns will be very little unless you have a large amount of money placed into a high interest account with little or no withdrawals.
Guaranteed Equity Bonds
You can invest a lump sum for a set period of time in bank and building society equity bonds. The interest you receive will be calculated on the performance of the stocks. This investment is a good way of taking advantage of the stock markets without risking your capital. There will be a minimum investment, usually around £1000 and a minimum term that your money must be left in for.
National Savings and Investments
Nationals Savings and Investments have a wide range of no capital risk savings accounts and other investments including capital bonds, certificates, pensioner bonds and of course premium bonds. Minimum investments range from £20 to £500 and you can either have instant access to your money or higher yield notice required. For instance with capital bonds you usually have to invest for five years and interest will be paid out when the bond matures. You can buy these online or from post offices.
Shares
Investing in shares may be risky but if you have a very good stockbroker you can make a good return on your money. When you buy shares you are buying a part of a company, and as such your profits will grow in relation to the company's growth. Dividends are usually paid out twice a year by larger companies but of course with shares there are no guarantees; shares can go down as well as up. To make any share investment worthwhile you will need to invest upwards of £1000.
Start off by taking a look at the share options you receive from your employer, if there are any. Large, well established companies often offer their employees shares at a discounted rate or sometimes as a bonus; these will be well worth keeping for the future.
Other Personal Investments
Away from stocks and shares, savings, and pension plans, you should take a look at your own personal assets and see if you have any other investments that you have not thought about. Potentially everything you own is an investment, from your home to that huge record collection that has been gathering dust. Even your collection of music on your computer can be valued for insurance purposes. Anything you have that may be worth something to someone else is a potential investment; the government looks at your assets that way when deciding on Inheritance Tax and you should as well.
If you are placing your money into any type of investment or savings account always get the best advice you can, and make sure you fully read the small print. Investments and savings may or may not be subject to taxation or tax relief and this will go someway to determining your return. Remember, the higher the risk, the higher the return may be but you should always think carefully when gambling with money that is intended to fund your retirement.
You might also like...