Savings and Investments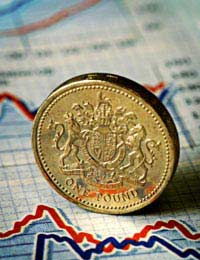 People place their money into savings and investments in the hope that their money will grow through a combination of bonuses, interest and dividends that will add to the initial funds. Funding your retirement over a period of years is all about maximising your funds and making them work for you. How much return you receive on your money could all come down to your attitude to risk.
Choosing the Right Investments
Throughout life we all take some form of risk in the hope that they will pay off in our favour. With our own money we are usually more careful but sometimes it pays dividends to take a risk. Whether you wish to choose a solid no risk savings account or a high risk shares investment is entirely up to you.
If you require peace of mind with regards to your money then investing in shares would not be a sensible option. Likewise if you like a gamble and believe that a leap of faith, along with some wise investment advice is worth the risk then you choosing the shares investment option may be worth your while.
Your Objectives
When it comes to retirement and where you place your funds you should have three objectives in mind. These objectives are, making your money work for you now, seeing your principal funds grow, and creating an income that will begin when your employment income ends.
To set these objectives in motion will require shrewd planning and wise choices regarding your savings and investments. Different savings and investments will be able to meet some of these objectives, and combinations will sometimes be able to meet all of your needs.
Savings Versus Investments
With secure savings there is no outright risk to your capital, and in many cases you are able to access the money fairly easily, unless you are talking about a some pension plans. But interest rates will not yield the same type of returns that you could achieve with investments in shares. Many people are understandably reluctant to gamble with their future retirement income but historically, share investments have beaten savings in a bank over the long term.
With investments there is the chance that you can loose some of your capital. You must be willing to face the prospect of falling as well as rising capital. With savings your money is also at risk from the buying power of inflation, so far as the return may not be enough to rise in proportion to inflation. What you can buy with £10 now will not be the same as you can buy with £10 in 10 or 20 years, and the interest in savings account will not be able to keep up. With investments you can pick index-linked options where you can invest some of your money to grow and restore the buying power that has been lost.
Factors to Consider
There are some factors that will determine the viability of saving or investing. How much you have to save or invest will be important. If you are on a low income and have little spare money then it will probably not be wise to choose the investment route and take chances with your capital. Some investments do have minimum limits that you are required to invest and this may put these investments out of your spending capability.
Length of Investment
Investing in shares over a long period of time should yield larger returns, although there are no guarantees. Some investment policies will require you to commit to long term investments and will require you to given minimum notice periods; often three months. This option would not be wise if you need your funds for an emergency and have no other money to use. If you do invest in a long term policy and decide to take your money out early you may be liable for some large early surrender fees.
Tax Considerations
The tax that you pay and the tax relief you earn may also influence your choice of savings and investments. For example, life insurance investments are very worthwhile tax wise if you are high tax payer. If you pay tax then investments that give tax free returns such as an ISA or some pensions should be considered. Always research your tax options before agreeing to any investment policies.
The simple difference between savings and investments is risk and return. Consider all of the above factors before placing your money into any savings or investment plan. Take advice from a financial advisor, always undertake your own research, and shop around to get the best deal you that you can for your money.
You might also like...
Tried the Annuity Calculator, put in my post code, , Find Address and select the correct address. However, the "line 1" box showed it as invalid! Exit stage left, don't deal with people who think a post office approved address is invalid!
Grumpy
- 23-Jun-16 @ 12:34 AM