Tips for Investing Successfully for Your Retirement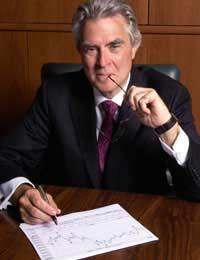 Finding a sure fire way to invest your money is never easy; if it was, then everyone would be doing it. There are many financial advisors on the market that will claim to have information and tips for investing successfully but there are no guarantees. Finding a reputable financial advisor or good stock broker will be your first step towards investing successfully, but there are many other ways to invest your money other than stocks and shares.
Investing in Property
Property had always been thought of as a cast iron way to make money. Any type of property such as a house that you own is regarded as an appreciating asset. House prices have been rising steadily over the years to the point where many first time buyers have great difficulty getting a foot on the property ladder. Of course if a crash in interest rates did occur then people will begin to see renting as the better option to buying.
If property prices do decline, as some financial forecasters have said they may do, then property owners looking to sell will be in a precarious position. But for people who do own their own home then money can be made with equity release or by renting out a room.
Invest Wisely by not Following the Crowd
Many good financial advisors who give tips on investing in stocks and shares claim the best investments are often the most unpopular choices. Investors need to know when to jump from an 'overcrowded gravy train' usually just before it crashes, and jumping onto a new, empty train.
Basically this type of investing does take a lot of research and a good eye for investment options. But think back to when the Internet companies were in their infancy and stock prices were very low; wouldn't you have liked to climb aboard that empty carriage back then. If you can spot a good investment before anyone else then you are onto a winner. If you have an excellent stock broker who can recommend these types of investments, and you have income to spare, then it may be a good option to take the gamble.
Never Invest more than you can Afford
A number one rule in any situation where money is at risk, whether it is standing at the roulette wheel or investing in shares, is never gamble more than you can comfortably afford to lose. Using scared money, which is money you cannot afford to lose, will only lead to bad decisions.
If you cannot afford to gamble any of your money then do not invest it. Similarly, if someone is advising you that the returns on an investment will be huge but you need to invest a large amount of your much needed capital, simply say no, the risk is too high. This is you money and whether to invest or not is ultimately your responsibility. Never make hasty investments based on promises of large returns; there are no guarantees.
Avoid the Con Men
Where there is money to made, or customers that are willing to part with their money for big returns, there will always be con men. The internet is full of people who promise tips for investing successfully if you sign up with them and pay their fees. Do not be duped by these promises, their main aim is to part you from you money.
Avoid any unsolicited phone calls from stock brokers with offers of great investments and low purchase costs. They will claim that you contacted them through a marketing survey; in reality they will have bought your details from companies that you have previously bought shares from. Always remember the saying, if it sounds too good to be true, it probably is.
Investing Wisely
Investing wisely for your retirement years means putting your money into safe, personal or occupational pension plans. Yes, the returns may not be as high as risky stock options but you will be guaranteed a return for your money. If you have surplus cash then by all means take good financial advice and invest in stocks and shares. The decision on how to make your money work for you is yours alone, and how much you have left come retirement will be down to your own decisions.
If you are looking for tips for investing successfully always read as much as you can; financial newspapers and stock investment books are good starting points. Don't look to make money quickly but instead look at building up a healthy portfolio of investments; try investing in SIPPs and building up your investments. A good financial advisor will be worth their weight in gold, but above all, never underestimate the power of doing your own research.
You might also like...