Retirement Villages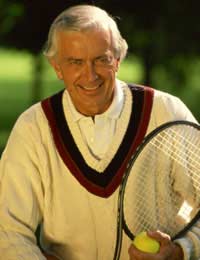 Retirement villages have been met with an enthusiastic reception by those living there as an alternative to sheltered housing or long term care homes. The dreary image that retirement villages were once saddled with is long gone, and the modern villages now boast fitness centres, restaurants, and spas.
Retirement Villages are a Positive Choice
Many older people have seen the retirement village as a positive option due to the facilities and first class accommodation available. The villages offer both security and independence, and seem to have been designed with the dweller in mind rather than profits.
As well as comfortable surroundings, the villages also have excellent social aspects within a community of like-minded people. The well being of the residents is taken very seriously and there are on-site care services such as serviced apartments for people who need extra help with bathing or dressing. For those who need extra care there are 24 hour care apartments with staff available at all times.
Facilities Available
Retirement villages are very popular in America and Britain seems to have taken those villages as a blueprint. The number of facilities is increasing within every village that springs up, but facilities can include:
Restaurants
Gym
Cafes
Sauna
Library
Shops
Swimming Pool
Many of the residents have stated that living in a retirement village is similar to living in a luxury hotel. The social activities and healthy living aspects of the villages are one of the biggest draws for residents.
Funding a Retirement Village Home
One of the main ways to fund the cost of an apartment in a retirement village is the sale of the family home. By selling your house you will release a large sum of money with which to purchase your apartment. This makes sense if you have been living by yourself or with a partner in a large home. Another option is to rent one of the apartments and again this could be funded with the sale of your home. There have also been reports that some villages allow shared ownership of the apartments for those with limited funding.
Caring for an Elderly Partner
Another of the aspects that the designers of retirement villages have considered is elderly people who look after ill or debilitated partners. If this is the case there are options available for the debilitated partner to be looked after by staff giving the other partner more independence. There are also retirement villages that are based near nursing homes for those who wish to reside near the partner who is resident in the nursing home.
Benefits of a Retirement Village
Independence, security, social networking, and medical help are just some of the advantages to living in a retirement village. The villages also benefit the wider local community bringing employment to the area. Villages are also helping to address the housing shortage problems for the elderly that are increasingly prevalent throughout Britain.
Retirement villages are a welcome addition and bring an extra choice when considering retirement accommodation options. The villages are on the increase throughout Britain and the accommodation facilities seem to be expanding with every new village that opens. Many people who were considering living abroad when reaching retirement are now choosing the closer to home retirement village option.
You might also like...