Questions to Ask Yourself When Approaching Retirement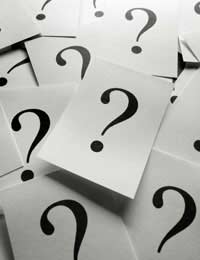 Facing your retirement can often be daunting. If you are reaching retirement, here are some key questions that you should ask yourself.
How do You Feel About no Longer Working?
Some people, after a lifetime of hard work cannot wait to spend their days without facing the drudge into the office and relish the thought of having spare time to do with as they please.
On the other hand, some people who are no longer in employment feel lost and can almost feel left bereaved at the prospect of not having work to keep them occupied.
For those people who feel uncertain how to live after work, it might be worth considering finding alternative employment once they have retired, either continuing with a role in the industry in which they have worked, or trying something completely different. This could include working from home, taking a part time job or even doing charity work.
What Will Your Retirement Look Like?
Everyone is different, and enjoys spending their time in different activities. Some people will want to devote much of their retirement taking holidays, playing golf or spending more time with children or grandchildren.
Other people may find that their budget is severely restricted in retirement and may be forced to find inexpensive ways to keep themselves occupied. They may find that continuing to work is unavoidable.
Whatever your personal situation, it is worth asking yourself honest questions before you enter retirement, to make sure that you are prepared for all the positive and negative aspects of retirement that you will have to face.
How Soon Will You be Retiring?
Hopefully you will already have a sound financial plan in place that you will be able to call upon when you reach retirement age.
If your retirement is still some way off (twenty years or more), then it is worth considering that given the increasing numbers of pensioners expected in the future, your retirement plans may be forced to change over time.
You may be expected to work beyond the current retirement age, and your pension pot may have shrunk considerably if it has been unable to keep up with inflation.
How Will You Achieve Your Retirement Planning Goals?
Everyone wants to imagine themselves enjoying a comfortable retirement, but the onus is really on you to make sure that this dream becomes a reality.
The Government is no longer able to provide a state pension that will offer financial reassurance to any pensioner. As with any investment, the sooner you are able to start, the greater the chance that you will end up with enough to live off comfortably.
Be realistic about what you can afford to save for your retirement, and be realistic about the lifestyle you want to live when you do retire. You might find it useful to separate your retirement goals into three separate areas, such as; your essential objectives (the bare minimum you want to live on), the 'nice to have' level, and the 'bonus level' and plan your savings accordingly.
You might also like...