Guide to Retiring Abroad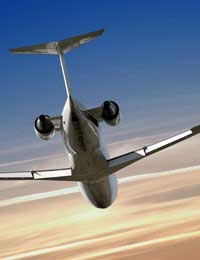 Most Britons dream of retiring abroad, taking advantage of a better climate and an improved quality of life, and for many this dream has already been made reality.
It is estimated that nearly a million Britons have already retired abroad and are drawing their state pension overseas.
More importantly, it is expected that by 2010, one in every eight British 55-year old will be living abroad. In a further ten years time this could have grown to one in five.
But before you decide to join them and find your own place in the sun, what key facts about retiring abroad should you be aware of?
The Financial Implications of Retiring Abroad
For large numbers of people, choosing to retire abroad is a decision based on financial realities. Not only is property cheaper overseas, but the costs of living are vastly reduced when compared with the retirement options available for pensioners in the UK.
Retiring Abroad and the State Pension
As long as you have been making contributions in the UK State Pension, you will be entitled to claim your pension at retirement age, even if you are living abroad. However, this only applies to those countries in the European Union, or with those countries where the UK has a reciprocal agreement, such as Australia, New Zealand, Israel and the US.
Bear in mind that this list is subject to change and if you are looking to retire in a country outside the EU, you should visit the Department Of Work and Pensions website for a more up-to-date list of countries.
You should also note that while in the UK you are offered a degree of protection against inflation (because the State Pension is adjusted for inflation by comparing the cost of goods in the Consumer Price Index), this may not apply in all other countries.
Retiring Abroad and Private Pensions
If you are fortunate to have piled up a personal or occupational pension, then there should be no problem that would prevent you from receiving your pension regardless of where you retire to.
However, make sure that you check with your pension provider and let them know of your intentions, in order to make sure there is no confusion and no clauses that could put a spanner in your plans.
Beware of Currency Costs
A common issue that people retiring abroad discover is that their pension provider will not pay the pension into an overseas or offshore bank account. If they do, they might ask you to pay a charge if the privilege.
Also bear in mind that the pound is fairly weak when compared against most other currencies at present, especially the euro and the dollar. This is especially important if you are looking to withdraw a lump sum from your pension pot, perhaps to pay for a property overseas.
Retiring Abroad – Taxation
Unfortunately, UK pensioners still have to pay tax on any income derived from their pension. If you retire abroad you could find yourself paying tax twice, once at source by the UK Inland Revenue, and again by the local tax office.
Many countries impose their own tax on any pension related income for residents, however, some countries have in place a taxation agreement. You should again contact the Department of Work and Pensions to find out the state of affairs in the country you plan to retire to.
If you are planning to retire overseas, it pays to plan your move and think about the income you will need wherever you choose to live. Contact HM Customs for information about any tax liabilities you might face, and you should inform your Social Security office in order to find out if you are still entitled to any benefits such as the Winter Fuel allowance.
You might also like...