How to Have a Happier Retirement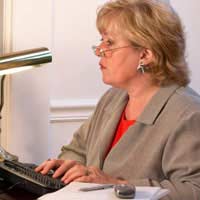 The recent economic downturn has left many people approaching retirement feeling concerned about an uncertain future. Low returns on savings, poor performance of the stockmarket and meager pensions and annuity rate shave left many feeling depressed about their retirement. However, there are things you can do to try to improve the quality of your retired life, and ensure that you have a happier retirement.
Retirement Living is About More Than Money
Edith Wharton once said: "the only way not to think about money is to have a great deal of it". Money will not necessarily lead you towards a happy retirement, but it will make your quality of life considerably more comfortable.
If you have a few years before your actual retirement, think about the retirement that you would like to live, and work out how much it would take to live the lifestyle you want. A financial checklist - where you add up all your incomings and compare against your outgoings – is a great way to determine how well-off you will be during retirement.
Make Life Plans
When you have your finances under control, it is also important to plan for the non-financial aspects of your life, but considering what will make you happy during retirement. Now is the time to set down all your ideas, no matter how large or small.
Many people embrace retirement by going travelling, writing a novel, charity work or taking on another job, completely different to their previous career. When making your retirement living plan, consider the things that you will be able to do on an ongoing basis that you think will be rewarding, stimulating and will add structure to your life. Remember that the only limit to your life plans is the limit you set yourself.
Keep Your Mind Sharp
The mind is a terrible thing to waste, and one of the saddest aspects of retirement for many people can be a sense of boredom or ennui that can take hold after people finish working for a living. If you feel the need to replace the challenges presented by your old life with some intellectual stimulation, why not try learning a foreign language, lean to play a musical instrument or join a new club or society?
Most local councils run classes in community centres or colleges that encourage retired people to learn new skills or partake in different activities.
Volunteer Work
If you want to feel part of your community, a great way to achieve this is to give something back. As well as being a great way to make new friends, you can be of real benefit to other members of the community who can benefit from your time, assistance and experience.
Forging New Friendships
Did you know that friendship has been proven to improve your lifespan? A measurement of whether people are enjoying their retirement is the strength and depth of their social network, not just close family but also friends, neighbours and colleagues. For people in retirement, the easiest way to develop new friendships is to go to organized meetings or outings set up either through your nearest community centre, church or other local organisation.
Think About Your Spouse or Partner
Remember that if you are married or have a partner, then your retirement living is a shared experience. Make sure that you and your partner are both able to enjoy doing the things you want to do, both as a couple and individually.
Stay Healthy
Retirement can last many years, it is therefore important that you take care of your physical wellbeing and keep yourself in good shape. This means eating healthily, watching your weight, managing your alcohol intake and staying active. When you are in good physical fitness the likelihood is that you will stay healthier mentally too.
Keep a Positive Outlook on Life
Facing up to retirement can be a challenge for some people, but a positive attitude can play an important role in whether your retirement will ultimately be a happy one or not. If you can look on your retirement in a positive frame of mind, you can embrace the challenges that retirement brings.
You might also like...