What to Do With a Low Pension Fund Forecast: Case Study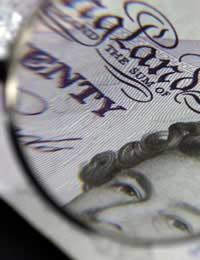 Pension companies have been extremely parsimonious with annuity offers in recent years, but thankfully pensioners no longer have to accept the first quote they get. In this case study we look at how a bit of negotiating helped Jim get a significantly improved annuity offer.
Jim's Story
Jim is 59 years old, and has worked for an insurance company for the last 15 years. He is due to retire when he turns 60 in April this year. He has been paying into his employer's pension scheme since he joined.
Jim says" "now that I'm getting closer to retirement I have been thinking more and more about my pension pot, and what standard of living it is going to be able to provide me with.
"When you add up my employee contributions, along with those made by my company, there's a total of £57,000.
"I always promise my wife that we would take out £15,000 to pay for a round the world cruise after I'd retired. So that leaves around £42,000 to pay for my annuity."
Worryingly Low Annuity Rates
Jim had hoped that his company pension would provide us with a healthy amount of money to add to his State Pension, but was disappointed when his pension provider sent him a letter, offering him an annuity worth just £1,200 a year.
Jim went on: "This works out at £100 a month, which seems like a rather a small amount, considering the amount of pension savings I have in my pension."
To make matters worse for Jim, he knew of a friend who was also due to retire in the not so distant future. Although they had built up a similar-sized pension pot, the annuity they were offered by their pension provider was considerably higher than Jim's offer.
Jim says: "I'm worried that if I accept that annuity rate I won't be able to pay my monthly bills and mine and my wife's retirement plans may have to be revisited.
"We don't want to book a round the world trip if the cash we spend now means we won't have enough money to pay our heating bills in five years time. Is there anything we can do?"
The Solution
Fortunately for Jim and his wife, there is something they can do. In previous times, if a pension company gave a pension holder an annuity quote which they felt was too mean, then there was very little the pensioner could do about it.
After all, as it is compulsory for someone to take out an annuity with their pension, the pension provider effectively had the pension holder over a barrel.
Thankfully this is no longer the case. Although you are legally obliged to use your pension fund to buy an annuity, there's no legal obligation to buy the annuity from the company with which you invested the pension.
This means that the quote they provide doesn't have to be accepted. In fact, you can shop around and find the best annuity on the market.
This is known as the 'open market' option, and if Jim tells his pension company that he will not be accepting their annuity offer, then they must allow him to take the open market option and opt to find a better retirement income elsewhere.
Jim decided it was best to seek the advice of an independent financial adviser. The adviser was able to help Jim, first by contacting the pension provider and letting them know that he thought the annuity on offer was too low, then by negotiating a vastly improved annuity offer.
Jim says: "My adviser was great. Not only did he get a new offer from the pension provider, but he was able to get quotes from a number of different annuity providers to make sure I wasn't missing out on a better deal elsewhere.
"In the end we decided to take an annuity with a different company that was almost double the original offer, so we were delighted with that result.
"It means that we can still take the holiday we planned and it gives us a bit more comfort about how we will get through the rest of retirement."
You might also like...