Should I Retire or Keep Working? A Case Study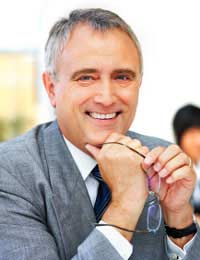 Anthony is a 64 year-old bank branch manager who lives with his wife in Bury St Edmunds. Anthony earns £60,000 a year and has a company pension and a personal pension, as well as an Individual Savings Account (ISA).
However, Anthony has been very disappointed with the performance of his pensions and investments over the last few years. His ISA was worth £22,000 three years ago, but was valued at just £14,000 at the last statement. His personal pension has also fallen in value since the credit crunch caused stock markets to tumble.
Anthony is now wondering whether he should retire shortly or keep working: "I had hoped to retire rather comfortably, but that doesn't seem likely now."
Low Annuity Rates for Retirees
Anthony is also increasingly worried about the low level of annuities currently on offer. As he explains: "I've done my research and annuities have fallen by around 12% since last year, and the government's quantitative easing scheme is pushing rates even lower.
"I don't see why my pension is going to suffer because of the mess that banks put themselves in."
The Impact of the Credit Crunch
Anthony is right. The Bank of England's quantitative easing scheme has meant more than £175 billion into the economy to buy back government bonds. This means that the price of such bonds has increased, while the yield on the bonds has fallen.
As a result, annuity providers, who base their annuity rates on the yield available on government bonds, have lowered their annuities dramatically.
Anthony says: "Given the current state of the market and the low level of annuities, I am wondering whether I should postpone my pension income and keep working. I am contractually obliged to retire from the bank at 65, although I could conceivably get work as a freelance tax planner and investment planning professional."
Why it Could Pay to Wait
Anthony hopes that if he defers his pension payments, the stock market could improve, which would cause the value of his pensions and ISA to increase. If higher inflation occurs next year (as current market predictions suggest), this could also see annuity rates increase.
Should Anthony wish to do so, he can ask his employers whether they would be willing to allow him to work another year or more. He is legally allowed to do this, although the company is under no obligation to accept his request.
If Anthony is allowed to continue working, he would need to discuss with his employer whether they would still make contributions to his company pension scheme.
State Pension Deferral
As a higher rate tax-payer, Anthony is also able to defer his State Pension when he reaches 65. State pension deferral is encouraged by the government. In fact they are rewarding pensioners who choose to do so.
For every week that the State Pension is deferred, the Government will increase the level of benefit by 0.2%. This works out at an annual return of 10.4%, far in advance of cash savings rates, so it is well worth considering if you can afford to do it.
If Anthony does decide to take his pension now, he should remember that he doesn't have to accept the annuity offered to him by his pension provider. Annuity rates often vary from company to company and there are often far better rates to be had on the open market.
The Good News
Anthony is fortunate in that his family home is mortgage-free and he has only a small amount of debt on his credit card. This means that Anthony is in no real rush to cash in his pension:
"If I needed a lump sum to pay off my mortgage or other debts, then I would have to use my pension. I'm just relieved that I am in not in that situation and can wait perhaps a couple of years. I just hope that conditions improve in that time because I'm sure that many pensioners are not quite as lucky."
You might also like...