Creating the Perfect Retirement Cv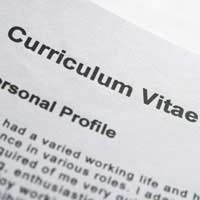 If you are looking for work after retirement, one of the first tasks ahead of you is to create a post-retirement curriculum vitae, or CV. This may seem like a daunting task, as it could well have been many years since you had to create a CV. What will you need to include? What should you leave out? This article gives you advice on how to create the ideal post-retirement CV.
What is a CV?
Let's start by identifying what a CV is not. It is not a history, a biography or a description of your previous job. A CV should work alongside other important documents, such as a covering letter, to sell your abilities, highlight your experience and demonstrate your suitability for the role that you are applying for.
You'll need to concentrate on what you can do, not what you've done. In short, a CV needs to 'sell' as well as 'tell'.
It is worth bearing in mind that, in order to land a post-retirement position, your newly-created CV will need to be markedly different from the one that you perhaps used to land your first or even your most recent job. Your employment circumstances have changed and the roles you will now be applying for are likely to have vastly different requirements compared to your previous employment.
Getting the Format Right
There's no real right or wrong way to construct a CV, it is often a question of personal taste. When it comes to the format, however, most good CVs try to keep the content, brief, relevant and impactful.
Consider the needs of your employer, and bear in mind that chances are they will have to look through a lot of CVs before they decide which people to bring in for an interview. Make their life a little easier by keeping your CV as short as possible: two pages is usually the standard.
You'll need to include personal information such as your full name, your address and contact details, but don't include your age. You can refer to your post-retirement status in a covering letter, but you will want your application to be judged on your skills and experience, not how old you are.
How to Construct a Perfect CV
If you want to build a CV that will lead to a job offer – or hopefully several job offers – you should start with the end goal in your mind. Remember that your CV is only a means to an end: to secure the job you want.
You need to make sure that your CV is targeted towards the role you are applying for and acts as a business case explaining why the prospective employer should hire you.
CVs are undoubtedly harder to write as the subject gets older, because it gets increasingly difficult to sum up an entire career, possibly spanning 40 or 50 years, in just a couple of pages.
So, instead of trying to encapsulate or distill every single life experience or memorable role you've had, try to make your CV a 'concentrated' version focused on capturing the specific position you are interested in.
Be Focused
Think about the qualities or skills or experience that you have that would be considered as key selling points and reasons to hire you for this particular role. You can then base your concentrated CV around these areas, increasing the chances of you hitting all the right buttons with your potential new employer. Once you have created your 'tactical' CV You may even decide to create a few alternative versions, depending on the type of jobs you are applying for.
The key to creating the perfect CV is to convince the reader that you have the skills and related experience needed to walk into the role with minimal training and to quickly demonstrate your worth to your new employer.
You might also like...