State Benefits for Those on Low Income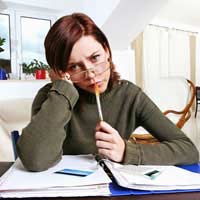 Recent reports by Help the Aged have stated that around 80% of older people are unaware that they can claim certain state benefits. This could mean that non claimants are missing out on as much as £1000 per year in benefits. State benefits for those on low income are vital to ensure an adequate standard of living during retirement years.
Unclaimed Benefits
Reports show that in 2007 around £4 billion worth of benefits went unclaimed by older people, and around two million older people are living on the poverty line. Many of these senior citizens could claim benefits that would help ease their financial strain. Research shows that it is a case of senior citizens not knowing that they are eligible, or they find the benefits system bewildering.
Pension Credits
Many senior citizens on a low income are unaware that they can claim for pension credits. You can receive guarantee credit if you are on a low income; this can be around £19 per week for a single person or £30 for a couple.
Savings Credit
People who are over 65 and have an income that is slightly higher than the basic state pension, or who have a small amount of savings may be eligible for savings credit. If your savings are quite high then you may receive savings credit only, or you may be eligible to receive this credit on top of guarantee credit.
To be eligible for savings credit your income will normally need to be less than £168.68 per week if you are single. If you are married or live together then the total income of the household should be less than £244.85. The amount of savings credit you can claim is variable with the maximum being £19.05 for a single person and £25.26 for a couple.
Social Fund
The Social Fund is money that is available to eligible people through either a community care grant or loan. Different council offices will have different criteria in place regarding who is, or is not eligible. Community Care grants may be given to people who are in receipt of pension credit and are having difficulty managing at home due to illness or age related problems.
Community care grants can be used to pay for vital expenses that would enable you to stay at home rather than go into care. Alternatively, they can be used to cover moving costs to more suitable accommodation. Grants will only be considered if you have less than £1000 in savings.
Budgeting Loans
You can apply for a budgeting loan of between £100 and £1500 if you have been in receipt of Pension Credit for a minimum of six months. The budgeting loan can be used to pay for essential goods and items that are also essential but expensive. The budgeting loan does need to be repaid in weekly instalments from your pension credit. You will not be eligible if you have more than £2000 in savings.
Cold Weather Payments
State benefits for those on low income will include cold weather payments. Cold weather payments will be applied if you are receiving pension credit and will be sent to those eligible for any seven day period where the temperature hits freezing point or under. This payment does not need to be claimed for and will be sent automatically.
Winter Fuel Payments
The winter fuel payment is another automatic payment of £200 for those over 60, and £300 if the person is over 80. You do not have to claim for this payment and it should be sent by cheque to your home or paid into your bank account. There are many people who are entitled to this benefit who do not claim, and it is estimated around 40,000 eligible people do not claim each year.
State benefits for those on low income are not handouts and eligible people should claim these important payments. Living on a pension can be a strain and any benefits that you are entitled to should be claimed for; these benefits are one of the reasons you have been paying tax and National Insurance contributions during your working life.
You might also like...
Shady- Your Question:
Hi I would like to make enquiries about any benefits I might be eligible for Regards Steve
---
Our Response:
You can see more via the Turn2Us link
here
.
FinancingRetirement
- 29-Aug-17 @ 2:26 PM
HiI would like to make enquiries about any benefits I might be eligible for Regards Steve Lane
Shady
- 27-Aug-17 @ 9:05 PM