Cheaper Car Insurance in Retirement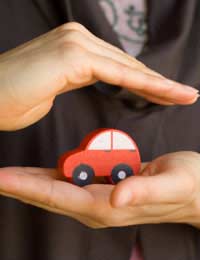 Retirement can be a time when cutting costs is important, but finding cheaper car insurance in retirement need not be a problem. One retirement myth is that retired people find it hard to find cheap car insurance simply due to their age. However, if you conduct some simple research then you can find car insurance companies and other financial institutes that will provide low cost car insurance.
Cheaper Car Insurance When Retired
No doubt by the time you have reached retirement age you will have been driving for years. Typical car insurance will usually be around £200 per year for third party, fire and theft. Car insurance prices will range, and one of those factors will be the careful driving of the owner. Insurance companies are aware that drivers over the age of 50 are less likely to make car insurance claims than those under 50 and car insurance policy prices for the over 50s do reflect this statistic.
Researching Your Car Insurance
If you have used the same insurer for years then you may not think there is any point in changing now. However by researching and comparing car insurance prices you might just be surprised at the difference in price. The internet is the number one research method when finding prices on a variety of services including car insurance. Simply placing the words "cheaper car insurance" into a search engine will bring up a list of options. However searching and comparing all of the options may take some time and price comparison websites may be an easier option.
Price Comparison Websites
Using a comparison website can save a lot of money on car insurance. Comparison websites will list a number of different companies that offer car insurance so that potential customers can compare prices. These car insurance quotes are updated regularly and customers can input their basic requirements to bring up suitable options for their individual needs.
Make sure to check a few different comparison websites as some sites do not list all of the insurance companies. However, they will be a good option to finding average car insurance quotes and may even find you a special deal or limited time deal that may not be available elsewhere.
Other Car Insurers
The insurance market is diverse and competitive so research options thoroughly before making your choice. Other car insurers will include:
Banks
Building societies
Financial services from supermarkets
Insurance companies
Online insurers
Specialist insurers for older drivers
Specialist Insurers for the Retired
There are car insurers specifically designed for the retired and people over 50. Agencies such SAGA do provide their own car insurance deals for people over 50. They will give car insurance quotes online and sometimes have special discounts specifically for the older driver.
Agencies such as Help the Aged also advertise car insurance companies that will supply quotes specifically for those over the age of 50. Discounts can be around 75% cheaper than the normal high street competitors' car insurance quotes and are definitely worth checking out if you are looking for cheap car insurance.
Don't be Afraid to Haggle
Car insurance is a major financial business and the bottom line is profits but this does not mean that insurers will not cut competitors' prices. If you usually insure your car with the same company then inform them that you have found cheaper car insurance elsewhere. Most businesses do not like losing customers, especially long standing customers. The insurer might meet or better the insurance quote that you have found elsewhere in order to make sure that they do not lose your business.
Every penny usually counts come retirement age so getting the best deal you can on car insurance is important. Don't be afraid to haggle the quoted price with insurers. If your normal insurer wont bring the price down then simply switch insurance companies if you find cheaper car insurance. The extra money saved will better off in your pocket than that of your insurer.
You might also like...