Can I Continue to Work and Receive DB Pension?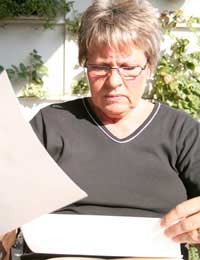 Q.
I'm due to reach 60, retirement age in two year (Jan 2011). I asked my employer if I could continue to work after that date and draw my company DB (Defined Benefits) pension from the closed DB scheme. They have said no, under the fund's rules you have to leave the company in order to start taking retirement benefits. Can this be challenged ?
(R.G, 6 July 2009)

A.
Defined benefit pension schemes, as the name implies, defines the level of pension benefit employees will receive for each year of membership at the start of their employment.
Defined benefit pension schemes were traditionally run as 'final salary' schemes, but as you are aware, most of these schemes have been closed to new members in recent years, on the grounds that they are too costly to administer as the UK population continues to get older.
When a defined benefit pension scheme closes, all the remaining pension scheme members become 'deferred pensioners' of the scheme, and their entitlements are typically linked to increases in price inflation.
Most company pension schemes in the UK are set up as trusts. This is necessary in order to make sure the pension receives the appropriate tax advantages, and it also ensures that the assets built up by the pension scheme itself are kept separate from the employer.
The trustee acts separately from the employer, and is responsible for ensuring that the scheme itself is administered correctly and that member's benefits are secure.
Trustees have a number of very important duties and responsibilities that include acting impartially and in the best interests of scheme beneficiaries.
Pension scheme trustees set out the terms of the pension scheme and are therefore under no legal obligation to amend their scheme rules – or to make an exception as in your case.
Unfortunately for you, while many pension schemes change their rules from time to time, if you are a member of a closed Defined Benefit scheme and the trustees inform you that they have no plans to change their rules, there is little you can do about it, except for requesting in writing that they reconsider their position.
If you would like to find out further information on your pension scheme (with a view to getting the trustees to reconsider their position), you should start by contacting the trustees, or the pension scheme administrators directly.
You might also consider contacting the Pensions Advisory Service, which gives independent advice on pension scheme regulations. You can call their helpline on 0845 601 2923.
You might also like...
Can I get help with my cleaning if I have health issues
None
- 15-Oct-16 @ 9:30 AM