About Our Site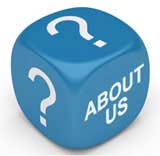 FinancingRetirement was formed to offer a unique reference point on preparing for and financing your way through retirement.
After a working life spanning 40 years or more, everyone deserves the opportunity to enjoy a well-earned rest. However, while most people look forward to their own retirement, for some, it can be an extremely daunting prospect. Once a satisfying career is brought to an end, suddenly finding yourself at a loose end is sometimes difficult to come to terms with.
More worryingly, a growing number of people approaching retirement age face an uncertain financial future. The returns made on investments have fallen significantly over the past few years, pension valuations have been eroded by inflation and many people may find that their savings simply will not provide them with enough to live on.
This website has been created to help answer your questions about retirement. Whether you are looking for advice on investments, pensions and annuities, state benefits, part-time employment, retiring abroad or even how to claim your winter fuel allowance, we can help you find the information you need.
We believe this is the definitive internet-based guide to financing your retirement, with over 60 articles covering every aspect of retirement.
Whatever your personal circumstances, whether you or your loved ones are retired or approaching retirement, this website will be of interest to you.

Related Articles in the 'Site Information' Category...